How the Food Industry Can Solve Our Childhood Obesity Crisis
At the Partnership for a Healthier America Summit, speakers argued that fighting obesity can be good for consumers and the bottom line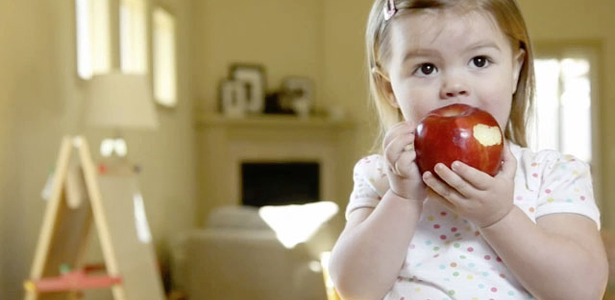 I was recently invited to participate in the inaugural Partnership for a Healthier America (PHA) Summit, titled "Building a Healthier Future." I admit to being skeptical that this convocation would be any different from previous non-profit events on obesity, which have typically chastised the food industry as the cause of and continuing nemesis to solving the nation's childhood obesity crisis.
I was wrong.
This wasn't another food industry bash session. Instead, the focus was on embracing industry as part of the solution. Absent were the barbs that have typified many of these events. There was no name-calling; no attacks on sugary beverages; no vilifying of marketing practices. Music to my ears.
Honorary vice chairmen former Senate Majority leader Bill Frist and Newark Mayor Cory Booker advanced a "carrot, not the stick" approach to goad food corporations to sell more healthy foods. Referring to the recent Hudson Institute study, "Better-for-you Foods: It's Just Good Business" (I serve as a senior fellow with Hudson), they highlighted a Politico opinion piece saying that fighting obesity can be good for both corporate bottom lines and consumers.
This was more than a kumbaya session. The PHA has secured corporate pledges to improve the nutrition of the foods they sell and serve, and to hold companies accountable for their promises. Among the commitments obtained to date include:
Walmart will build or expand up to 300 stores in areas lacking access to grocery food, and reduce sodium and added sugars by 25 percent and 10 percent, respectively, by 2015;
Darden (parent to Olive Garden and Red Lobster) will reduce calories and sodium by 20 percent in the next 10 years and increase healthy options on their children's menus by automatically including fruits and vegetables as a side and milk as a drink;
Hyatt Hotels will also make kid's menus healthier by automatically including fruits and vegetables instead of fries or chips, and by offering free refills on low-fat milk.
These changes are a reflection of the conference's mantra: "Make the healthy choice the easy choice." And the Hudson research confirms that they can also be more profitable choices for industry.
Clearly, the PHA benefits from the support of luminaries and the visibility supplied by the White House. First Lady Michelle Obama, who launched the Let's Move initiative to fight childhood obesity, delivered the closing keynote address to the conference. The effort is also supported by White House chef and food policy advisor Sam Kass, who buys into the notion that industry can be profitable while doing the right thing. "There's no need for blame or finger pointing," he stated. "We all need to do what we can to help the wellness of children."
While this effort is clearly a step in the right direction, several questions remain: Can self-interest groups molt out of their skin and adopt more constructive stances to help solve obesity? Will more companies join with pledges to improve the foods that they sell? Are the promises substantial enough to reverse the nation's childhood obesity epidemic?
Only time will tell, but I am optimistic and believe the conditions are ripe for progress. Perhaps Mayor Booker summed it up best: "Nothing's impossible."
Image: Partnership for a Healthier America.