Community Groups Are Winning the Battle But Losing the AIDS War
Community-based service organizations are saving the healthcare system billions of dollars, but they're still about to lose their funding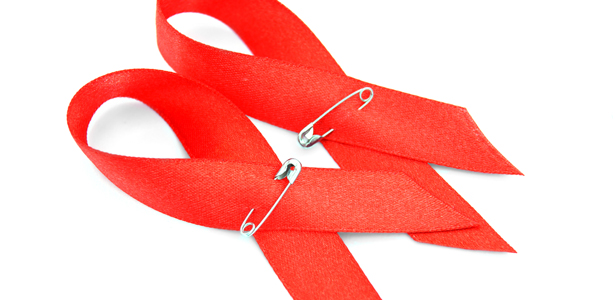 I often feel like the general of an army that is making great progress, yet who still has a creeping sense of impending doom.
Over three decades, AIDS service organizations have built a sophisticated model of care for HIV, one of the most complicated -- and expensive -- chronic diseases confronting the healthcare system today. We still don't have a cure, but in life expectancy after a diagnosis of HIV has increased from 10.5 years in 1995 to 22.5 years in 2005. That is thanks to ever-improving drug treatments that target the virus more efficiently and with fewer side effects.
But all the drugs in the world would not help without the social supports that have been put in place to ensure better health care outcomes.
Fighting a global scourge.
A special report
At community-based organizations including my own, many of our clients have urgent needs for housing and food. Managing HIV might be third or fourth on their list of immediate priorities. If you don't have a place to sleep, it can be hard to keep track of your medicine. We help people find housing. We help them get food. We help them find jobs. We help them reduce their use of addictive drugs. We connect them with health care providers. And we track their progress, check in on them, make sure they're keeping their appointments and staying as healthy as they can. We keep them out of emergency rooms, and we keep them in care programs so their disease does not progress.
We are saving the healthcare system billions of dollars in the process. Over the last decade in Massachusetts, new diagnoses of HIV have been reduced by 59 percent. That's 4,085 people who might have become infected with HIV but didn't. They and their families have been spared untold suffering. And this has meant a savings of $1.6 billion in health care expenditures. So we're winning, right? For now, yes. But our supply lines are drying up.
It seems counterintuitive to cut off the money that keeps people from getting infected and keeps people who are infected alive and productive -- but that is exactly what is happening today on the local, state, and federal levels. In 2000, the state of Massachusetts spent nearly $52 million on HIV/AIDS. In 2012, it will spend $31.1 million. In 1990, Congress passed the Ryan White CARE Act, which has been the third-largest source of funding for AIDS care after Medicaid and Medicare. But with the passage of the Patient Protection and Affordable Care Act -- better known as the national health care reform law -- it's uncertain whether Congress will reauthorize Ryan White in 2012, when the current Act expires. The Centers for Disease Control (CDC) just reduced our state's HIV prevention budget significantly and put us on notice that the reductions will continue again next year. Our success appears to be contributing to our demise.
AIDS Action has been preparing for years to reduce its reliance on government funding. We have been entrepreneurial in our approach to raising private sources of revenue. In the past 18 months, we've expanded our chain of low-cost, high-yield thrift stores; revenue from those shops now accounts for 25 percent of our private fundraising. In the past two years we have merged with two other AIDS service organizations and reduced our overhead costs while shifting funds to services. Some of these moves are saving us money. Some are helping us raise money. But none of them will be enough to replace the government funding that is going away.
No rational person could argue against the creation of a more integrated system of health care in this country. By 2014, thanks to the Affordable Care Act, poor people living with a diagnosis of HIV will be eligible (PDF) for Medicaid before their disease progresses to full-blown AIDS. That is what Massachusetts did 15 years ago. As a result, the health outcomes for people with HIV/AIDS improved dramatically. (It's one reason why, even as the state has dramatically reduced the number of new HIV diagnoses over the last decade, the number of people living with HIV in Massachusetts has increased 35 percent [PDF].) Meanwhile, President Obama's National HIV/AIDS Strategy is wisely insisting on measurable outcomes in everything from rates of new diagnoses to viral loads of those in care.
But better health and reduced infection rates are not the outcome of medical care alone. Without critical community-based support services, many of those living with HIV will have to choose between paying their rent and picking up their medications. Many will simply not go to the doctor when they are ill, because they have no one to take care of their children. Ending AIDS in our country is not just a medical solution -- it requires a community response. And it requires a commitment by our government representatives to see it to the end.
Public officials need to take a longer-term view and invest in strategies that work. Businesses measure their success by return on investment rates. Business leaders invest in the areas that give back the highest payoff. In this case, our elected officials can invest in eliminating HIV and thereby save billions of dollars in health care costs over the next decade. The strategy of expanded access to health care combined with meaningful community-based support services and prevention is really paying off. Why pull back now?
I believe that our future is to continue the work we are doing, which will end AIDS in this country, and to apply this model of care to those with other chronic diseases like diabetes, hypertension, and cardiovascular disease -- the costs of which are currently bankrupting our country.
How we actually integrate the lessons that have been learned over three decades of fighting AIDS, however, remains an open question.
Image: vidguten/Shutterstock.