A Global Plan to End HIV Among Children and Keep Mothers Alive
Through the collective efforts of donors, the U.S. government, and U.N. agencies, we're close to beating an epidemic that has claimed millions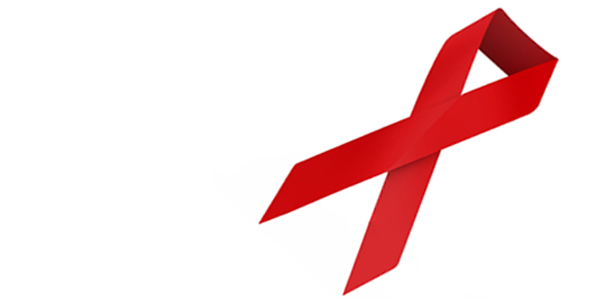 Busiswa was 25 when her first baby, a boy, died of AIDS. He shouldn't have died. But in 2005, when he was born, South Africa was living in the Dark Ages of "denialism"; a time when the country's president, Thabo Mbeki, and minister of health, Manto Tshabalala-Msimang, ignored interventions that could prevent babies from being born with HIV and therapies that could keep people with AIDS alive. Had Busiswa been living in the United States, her son could have been born HIV negative. But Busiswa lived in a small town outside of Johannesburg; and there, rather than getting for the duration of her pregnancy a potent three-drug cocktail that prevents HIV transmission from mother to child, she received only a single dose of a single drug at delivery. About 100 babies are born HIV positive in the U.S. each year and about 1,000 babies are born HIV positive in Africa every day.
The HIV epidemic has been with us for 30 years now. During that time, 30 million people have died from the infection and its complications. Today, 33 million people are infected with the virus, and of these, two-thirds are living in sub-Saharan Africa. By 2009 World Health Organization guidelines, 16 million people today are entitled to life- and health-sustaining medication, but to date only six million people are receiving them. In 2009, 2.6 million people were newly infected with HIV; 1.8 million people died from the infection; and 1.2 million people were started on anti-retroviral therapy (ARVs). Twice as many people get infected -- and half again as many people die -- as are started on HIV/AIDS treatment each year. Clearly, we're falling behind.
But much has changed for the better in 30 years. An infection that was once almost universally lethal, now responds very favorably to an ARV regimen that may be as simple as a single pill each day. And therapy that once cost $10,000 a year, essentially unaffordable in all but the most affluent countries, can now be had for $100 a year. And this cost reduction is essential, for what we do know is that once treatment starts it must continue for life. From where will this money come? Since 2003, the United States' PEPFAR program has contributed billions of dollars to make medicines accessible to those in need. But these funds are now threatened as Capitol Hill legislators deliberate over budget cuts in humanitarian aid that represent less than one percent of the U.S. budget, but account for millions of lives saved across the African continent.
This is a time when we can be optimistic about preventing mother-to-child transmission of HIV (PMTCT). Without HIV testing in pregnancy and the interventions provided to mothers who are HIV positive, 40 percent of babies will be infected during pregnancy, delivery, and with breast feeding. But in the last decade we've learned how to keep babies from getting infected. In Africa, where 90 percent of the 1.4 million pregnant women with HIV each year reside, new initiatives are striving to drive transmission rates to less than five percent.
It starts with building health systems that promote HIV testing among pregnant women and provide efficacious drug regimens to those who test positive. It continues with support systems that work in health facilities and communities to ensure that mothers access health care services; adhere to the interventions that have been proven effective; and remain in care so that mothers and babies continue to get health-sustaining medical care, not only for HIV-related illnesses, but for all conditions that contribute to poorer outcomes for mothers, newborns, and children.
Fighting a global scourge.
A special report
In June of this year, at the United Nations, a Global Plan was launched to eliminate pediatric HIV and reduce the number of mothers dying from AIDS by 2015. Twenty-two countries, all in sub-Saharan Africa but India, were identified as the focus. Through the collective efforts of the U.S. government, U.N. agencies, donors, implementing organizations, and civil society groups, countries will receive the guidance and technical support they need to mobilize resources, build better health care systems, create a demand for care among patients, develop capacity to train appropriately skilled health care providers, measure the outcomes of these efforts, and achieve clearly defined targets toward the goals of reducing mother-to-child transmission by 90 percent and maternal HIV-related death by 50 percent in the next four years. If we are as successful as we want to be, by 2015 we will be looking at a very different world in relation to an epidemic that has been responsible for wiping out a generation of parents and their infants.
When Busiswa became pregnant again in 2010, South Africa had changed. The new president, Jacob Zuma, had said on World AIDS Day 2009, "It is the time to act decisively and to act together," committing to deliver HIV/AIDS services to all South Africans living with the virus. The Cape Town clinic Busiswa attended for pregnancy care offered the most effective medicines. The clinic also had a program called mothers2mothers who employed mothers living with HIV as care providers, offering education and support to Busiswa so she could understand how best to benefit from these new, more complex and more effective treatments. In January, Busiswa delivered her baby daughter, Owetu, and in February she celebrated Owetu testing negative for HIV.
After so many years and so many lives lost, with so many billions of dollars invested in understanding and then treating this scourge, we are on the cusp of beating this epidemic. There is a tendency to look for new challenges once we sense an old challenge is on the verge of being overcome. But for this challenge, to stop now is to lose years of progress. Stopping will undo so much of what has been done. We must not lose our passion. We must not lose our way ... for all of the mothers like Busiswa, for all of the babies like Owetu and for the generations yet to come.
Image: JM-Design/Shutterstock.