It seems to be the season of intriguing food-related releases. From Adam Gopnik, one of my favorite nonfiction writers working today, comes The Table Comes First: Family, France, and the Meaning of Food -- a fascinating journey to the roots of our modern obsession with food and culinary culture. From the dawn of our modern tastes in 18th-century France, where the first restaurant was born, to the kitchens of the White House to the Slow Food movement to Barcelona's bleeding-edge molecular gastronomy scene, Gopnik tours the wild and wonderful world of cuisine, with all its concomitant sociocultural phenomena, to explore the delicate relationship between what goes on the table and what goes on around it as we come together around our food. It's history, nutrition, philosophy, anthropology, and sociology all rolled up into one delectable streusel of insight and illumination, in Gopnik's unapologetically intelligent yet charmingly witty style.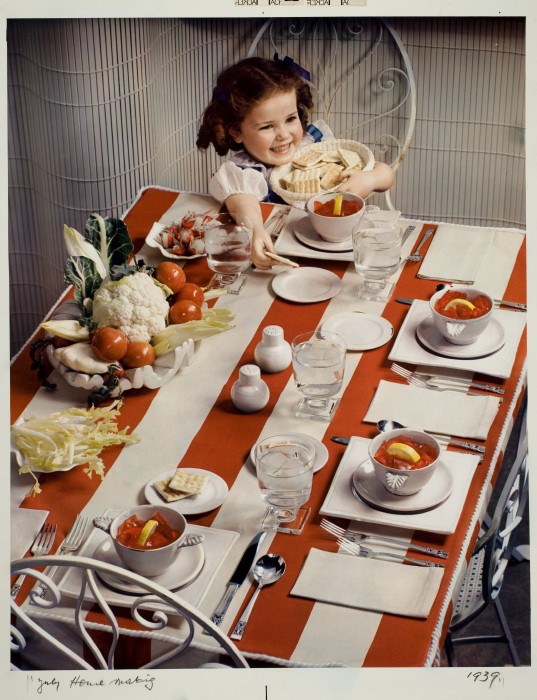 Having made food a more fashionable object, we have ended by making eating a smaller subject. When 'gastronomy' was on the margins of attention it seemed big because it was an unexpected way to get at everything -- the nature of hunger; the meaning of appetite; the patterns and traces of desire; tradition, in the way that recipes are passed mother to son; and history, in the way that spices mix and, in mixing, mix peoples. You could envision through the modest lens of pleasure, as through a keyhole, a whole world; and the compression and odd shape of the keyhole made the picture more dramatic. Now the door is wide open, but somehow we see less, or notice less, anyway. Betrayed by its enlargement, food becomes less intimate the more intensely it is made to matter. --Adam Gopnik
The book opens with Charles Darwin's famous haikuesque meditation:
We have happy days, remember good dinners.