Study of the Day: Why You Should Skip Canned Food on Thanksgiving
Participants who consumed pre-made soup had greatly elevated levels of BPA, a chemical that has been linked to a wide variety of problems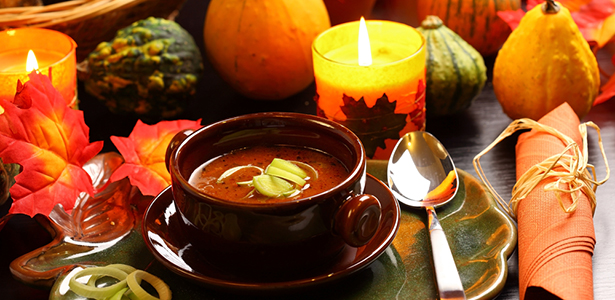 PROBLEM: Previous research has shown that bisphenol A (BPA), a chemical used in the lining of metal cans and polycarbonate bottles, interferes with reproduction in animals and may lead to diabetes, obesity, and cardiovascular problems in humans. Few studies, however, have quantified BPA levels in people who have ingested foods that have been stored in such containers.
METHODOLOGY: Researchers at the Harvard School of Public Health compared the urinary BPA concentrations of participants who consumed 12-ounce servings of canned soup for five days and participants who ate fresh soup. After a two-day cleansing period, the groups reversed their assignments.
RESULTS: Urine samples of the 75 volunteers showed that consumption of a serving of canned soup daily leads to a 1,221 percent increase in BPA concentrations. The researchers note that this elevation may be temporary and that further research is needed to quantify its duration.
CONCLUSION: Consumption of canned soup greatly increases BPA levels.
IMPLICATION: "We've known for a while that drinking beverages that have been stored in certain hard plastics can increase the amount of BPA in your body," says lead author Jenny Carwile in a statement. "This study suggests that canned foods may be an even greater concern, especially given their wide use."
SOURCE: The full study, "Canned Soup Consumption and Urinary Bisphenol A: A Randomized Crossover Trial," is published in the Journal of the Medical Association.
Image: Ingrid Balabanova/Shutterstock.