Study of the Day: Why You Should Shun Credit Cards on Black Friday
New research shows that people who pay with plastic may be more willing to spend and less likely to think critically about their purchases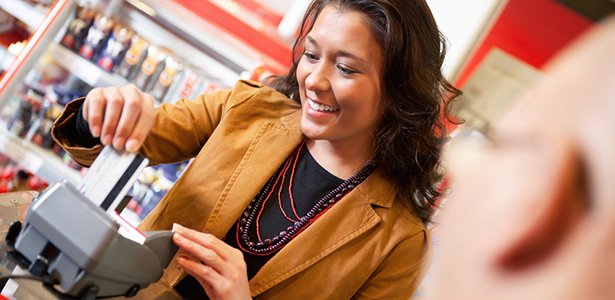 PROBLEM: Commercials hardly mention it, but buyer's remorse is just as real a phenomenon on Black Friday as deep discounts, slashed prices, and, of course, unbelievable sales. Can your choice of payment method affect the chances you'll come to regret what you've bought?
METHODOLOGY: Researchers and business professors Promothesh Chatterjee and Randall L. Rose induced people to think about either credit cards or cash as means of payment in four experiments. They then examined the ways these 544 participants evaluated different product attributes.
RESULTS: People who were primed to think about credit cards tended to focus on the benefits of the items they were considering. Those who had cash in mind, on the other hand, were more likely to concentrate on the costs.
CONCLUSION: Shoppers who use cash may be more mindful of prices and other important product considerations than people who charge their purchases. The authors say in a news release: "While convenient, credit cards do not encourage consumers to deliberate over their spending behavior."
SOURCE: The full study, "Do Payment Mechanisms Change the Way Consumers Perceive Products?" is published in the Journal of Consumer Research.
Image: Tyler Olson/Shutterstock.