Study of the Day: Teens Want to Lose Weight but Don't Know How
New research suggests that obese adolescents want to shed pounds, but smoking, non-diet soda, and video games are getting in their way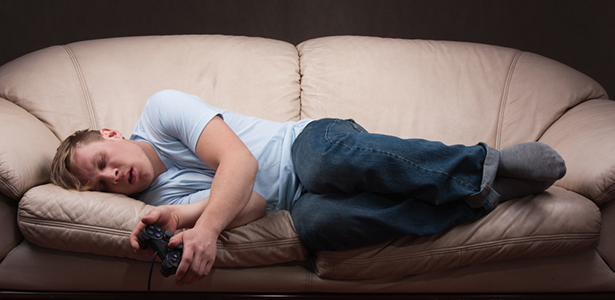 PROBLEM: The health risks associated with adolescent obesity is well documented. Little is known, however, about adolescents' diet strategies and day-to-day habits. In other words, do teens know how to lose weight?
METHODOLOGY: Research led by Temple University public health doctoral candidate Clare Lenhart analyzed the Philadelphia Youth Risk Behavioral Survey, which boasts nearly 44,000 adolescent respondents. The investigators organized the data into different types of health-related behaviors, including recent smoking, daily soda consumption, hours per day playing video games, and amount of weekly physical activity.
RESULTS: While about 75 percent of the surveyed obese teens reported trying to lose weight, this group was also more likely to report smoking. Girls who were trying to lose weight were more likely to report participating in more than an hour's worth of physical activity per day, but data showed that they were also prone to consume non-diet soda on a regular basis. Guys who wanted to lose weight tended to report spending no time engaging in physical activity but more than three hours a day playing video games.
CONCLUSION: Most obese teens say they want to lose weight, but their actions suggest otherwise.
IMPLICATION: Lenhart says teens may lack information on how to lose weight effectively and that a more intensive line of questioning from health care providers could help. She says in a statement: "If a child is going to their pediatrician, and the doctor asks if they're losing weight, an appropriate follow up question might be, 'How are you doing that?'"
SOURCE: The study, "Adolescent Weight Loss Intention and Choices of Health Behavior: Helping or Hurting Their Cause," will be presented later today in the annual meeting of the American Public Health Association.
Image: Sanzhar Murzin/Shutterstock.