Study of the Day: Taking Too Much Tylenol Repeatedly Can Be Fatal
Be careful when relieving Thanksgiving-induced headaches. Staggered overdoses of pain relievers with acetaminophen or paracetamol may be lethal.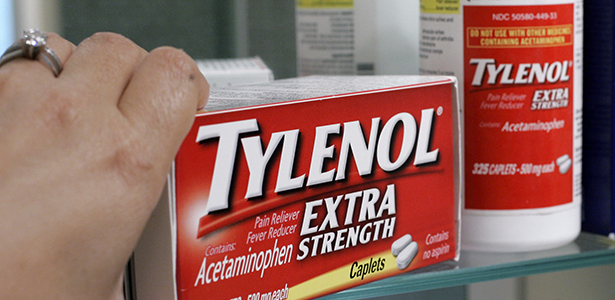 PROBLEM: Treating people who overdosed on acetaminophen or paracetamol little by little is tricky. They may present low levels of the medicine in their blood when they arrive in the hospital even though they are already at high risk of liver failure and death.
METHODOLOGY: University of Edinburgh researchers led by Dr. Kenneth Simpson analyzed data from 663 patients who were admitted to the Royal Infirmary of Edinburgh between 1992 and 2008 with acetaminophen-induced liver injury.
RESULTS: More than 160 of the patients had taken too much acetaminophen in multiple occasions to relieve a variety of common pains, such as a headache and toothache. These staggered-overdose patients were more likely than single-overdose patients to die, require kidney dialysis, need help with breathing, and have liver and brain problems.
CONCLUSION: Repeatedly taking slightly too much acetaminophen can cause a dangerous overdose that is difficult to spot.
IMPLICATION: Simpson says patients who overdosed on acetaminophen progressively should be closely monitored and considered for the antidote, N-acetylcysteine, regardless of the concentration of drugs in their blood.
SOURCE: The full study, "Staggered Overdose Pattern and Delay to Hospital Presentation Are Associated With Adverse Outcomes Following Paracetamol-Induced Hepatotoxicity," is published in the British Journal of Clinical Pharmacology.
Image: Paul Sakuma/Associated Press.