Study of the Day: Like Joe Paterno, Doctors Don't Always Report Abuse
The former Penn State coach is not alone. New research shows that physicians fail to report child maltreatment cases to the proper authorities too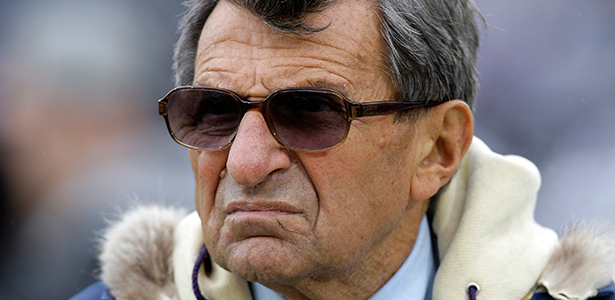 PROBLEM: If you witness or even suspect any form of child abuse, you'd like to think that your reaction would be better than that of Joe Paterno or Graham Spanier. You'd instinctively protect the victim and report what you know to the proper authorities. The reality is, it may not be that easy -- even for doctors, or school officials, who are responsible for the welfare of these children.
METHODOLOGY: A team of researchers from Boston University School of Medicine and Boston Medical Center examined the ability of doctors to correctly assess signs of child abuse and their decision to report their suspicions to child protective services. Doctors completed telephone interviews using a stratified sample -- no suspicion of abuse; suspicious but not reported, and suspicious of abuse and reported -- of 111 injury visits from the Child Abuse Reporting and Experience Study. Five child abuse experts reviewed clinical vignettes about the patient encounters, and the physicians involved shared their thoughts on the cases six weeks and six months after the visits.
RESULTS: The doctors and experts agreed about the suspicion of abuse in 81 percent of the cases of physical injury, but the physicians did not report 21 percent of the cases that the experts would have.
CONCLUSION: Child abuse specialists and health care providers are generally on the same page about the signs to look for to spot violence against children. Doctors, however, are less likely to report their findings to the authorities.
IMPLICATION: The authors say future training of primary health care providers should include state laws that mandate reporting of child abuse and guidelines for better recognition of suspicious injuries.
SOURCE: The full study, "To Report or Not to Report: Examination of the Initial Primary Care Management of Suspicious Childhood Injuries," is published in the journal Academic Pediatrics.
Image: Carolyn Kaster/AP.