Study of the Day: Even Your Pet Dog Was First 'Made in China'
Genetic tests confirm that the Asian region south of the Yangtze River is where people most likely began domesticating wolves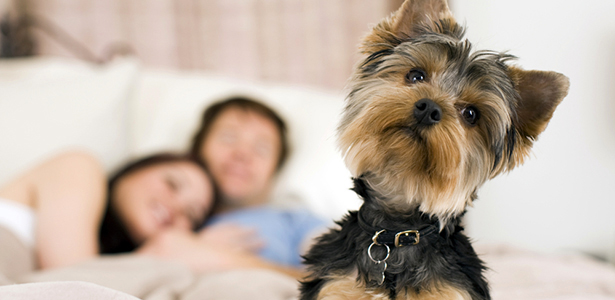 PROBLEM: Scientists who study genetics, morphology, and behavior agree that dogs are descended from wolves. There's no such consensus, however, on where these canines were first domesticated.
METHODOLOGY: Peter Savolainen and Mattias Oskarsson, scientists at Sweden's KTH Royal Institute of Technology, along with several Chinese researchers analyzed DNA from male dogs around the world, including specimens from the Asian region south of the Yangtze River (ASY).
RESULTS: About half of the canine gene pool was universally shared everywhere in the world, and only the ASY region had the entire range of genetic diversity.
CONCLUSION: The DNA of dogs from all over the world can be traced back to the ASY region.
IMPLICATION: Previous studies that have pointed to the Middle East as the area where people began domesticating wolves may be mistaken. As Savolainen says in a statement: "Our results confirm that Asia south of the Yangtze River was the most important -- and probably the only -- region for wolf domestication."
SOURCE: The full study, "Origins of Domestic Dog in Southern East Asia is Supported by Analysis of Y-Chromosome DNA," is published in the journal Heredity.
Image: Phase4Photography/Shutterstock.