Study of the Day: Dartmouth Offers Needed Photoshop Reality Check
A new rating system compares original images with retouched versions and reveals the extent to which they have been manipulated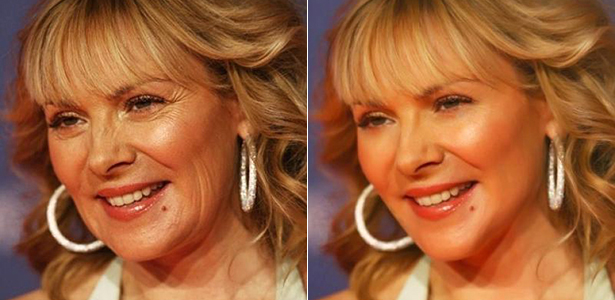 PROBLEM: Earlier this year, the American Medical Association took a stand against excessive photoshopping and declared that altered images "can contribute to unfair expectations of an appropriate body image -- especially among impressionable children and adolescents." Since bans and disclaimers appear to be ineffective, Dartmouth College computer scientists Hany Farid and Eric Kee argue that a metric that reveals the extent to which images have been altered is needed.
METHODOLOGY: The authors collected a diverse set of 468 original and retouched photos from various online sources. (See examples here.) They produced a computerized rating system that takes into account common photo-editing practices, including cropping, skin airbrushing, and color adjustment as well as more complex geometric adjustments used to digitally slim down legs, adjust facial symmetry, and correct posture. To validate this measure, human observers compared and ranked the before- and after-retouching pictures as well.
RESULTS: The computer-assisted evaluations of the photos correlated highly with the experts' assessments, suggesting that the researchers' mathematical model effectively quantifies human perceptions of image alterations.
CONCLUSION: This new metric may be a viable way to objectively judge and communicate how much an edited picture has strayed from reality.
SOURCE: The full study, "A Perceptual Metric for Photo Retouching," is published in the journal Proceedings of the National Academy of Sciences.
Image: PNAS.