Study of the Day: 1 in 5 Americans Suffer From Severe Hearing Loss
About 48 million people in the U.S. may have trouble listening with at least one ear, according to new research from Johns Hopkins University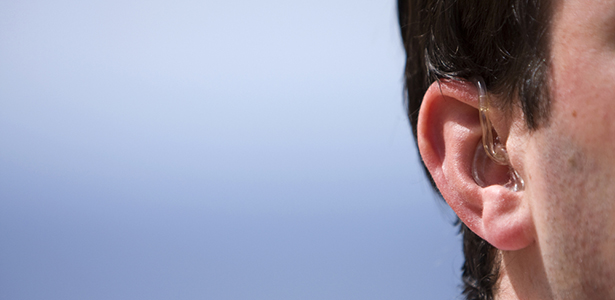 PROBLEM: Previous estimates of hearing loss in the United States have relied too much on samples from specific locales and age groups, so it's unclear just how rampant this problem is in America.
METHODOLOGY: To uncover the real scope of this issue, Johns Hopkins researchers led by Frank Lin used data from the National Health and Nutrition Examination Survey. They analyzed reports involving 7,490 participants age 12 and over whose hearing was tested from 2001 to 2008. The sample includes men and women of all races and ages from cities scattered across the country.
RESULTS: Using the World Health Organization's definition for hearing loss (not being able to hear sounds of 25 decibels or less in the speech frequencies), the scientists found that about 48 million people, or 20.3 percent of the U.S. population, have hearing loss in at least one ear and that around 30 million have trouble with both ears. These numbers far surpass previous estimates of about 25 million. Interestingly, hearing loss prevalence also nearly doubled with every age decade, and women and blacks are significantly less likely to have hearing loss at any age.
CONCLUSION: About a fifth of all Americans 12 years or older have hearing loss so severe that it hinders communication.
SOURCE: The full study, "Hearing Loss Prevalence in the United States," is published in the journal Archives of Internal Medicine.
Image: JPagetRFphotos/Shutterstock