Women Using Contraceptives at Increased Risk for HIV Infection
A study of nearly 4,000 couples in sub-Saharan Africa found rates of HIV transmission doubled for women who were using birth control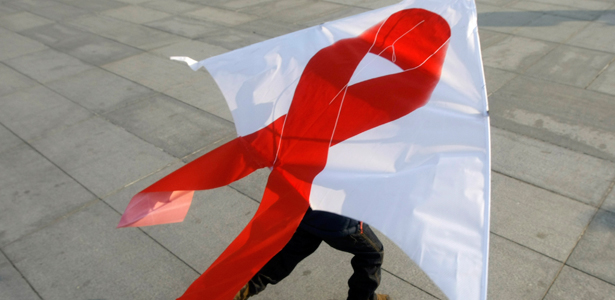 Women using certain contraceptives may be at increased risk for HIV infection and transmission. A study of nearly 4,000 couples in sub-Saharan Africa found a woman's use of hormonal contraceptives doubles the risk of one partner transmitting HIV to the other.

MORE FROM THE DOCTOR:
Transfusions Spread Dangerous Parasite
Getting Our Children to Exercise
Paying Attention May Distort Reality
---
The researchers consider their results more preliminary than definitive. One reason is that the study was mainly of women using injectable contraceptives, like Depo-Provera, and had too few oral contraceptive users to show a statistically significant link to oral contraceptive use.
But the researchers believe their study should serve as a warning to couples about the necessity of condom use to prevent HIV transmission, especially when women are using injectable or oral contraceptives.
Other studies have suggested an increased risk of HIV infection for women using hormonal contraceptives. This is the first study to suggest increased risk of HIV transmission to a male partner.
The study tracked 3,790 heterosexual couples for a period of 12 to 24 months. In each couple, one partner was HIV positive at the start of the study and the other was not. The study then tracked whether or not the other partner became infected. Contraceptive use and other sexual information was self-reported by the couples.
Participants were from Botswana, Kenya, Rwanda, South Africa, Tanzania, Uganda, and Zimbabwe.
No matter which partner was infected at the start of the study, rates of HIV transmission to the other partner roughly doubled among couples where the woman was using a hormonal contraceptive.
For women acquiring HIV from their male partner, risk increased by an average of 98 percent (nearly doubled); the increase was 105 percent for those using an injectable contraceptive and 80 percent for those using an oral contraceptive, though the number of women using oral contraceptives was too small for the increase to be statistically significant.
For men, the risk of acquiring HIV increased by 97 percent when their partner used a hormonal contraceptive. Once again, the increase seen was only statistically significant for injectable contraceptives.
The increased risk was not due to differences in condom use between couples that used hormonal contraceptives and those who didn't. The researchers found little difference in the rate of condom use between these two groups and were able to statistically control for this factor, though the data does come from self-reporting. This suggests a biological basis for the increased risk of HIV transmission.
The researchers caution that their study is far from ideal. Aside from the self-reporting of data, no information was collected on the specific brand of contraceptive used; formulations differ. They see their results as urgently pointing out the need for a controlled clinical trial to confirm the association. Studies are also needed to test the effect of contraceptive implants, patches, and non-hormonal contraceptive methods, such as IUDs, on HIV transmission.
Until then, the message seems to be to use a condom. Better safe than sorry.
The study was published online ahead of print in The Lancet Infectious Diseases.
Image: REUTERS/Jason Lee.
---
This article originally appeared on TheDoctorWillSeeYouNow.com.