Why Do We Allow Junk-Filled Vending Machines in Our Schools?
I was fascinated by the story in yesterday's New York Times about the problem schools are having as they try to replace the junk foods in vending machines with healthier options.
Students, it seems, prefer to buy the junk foods.
The Times photo says it all: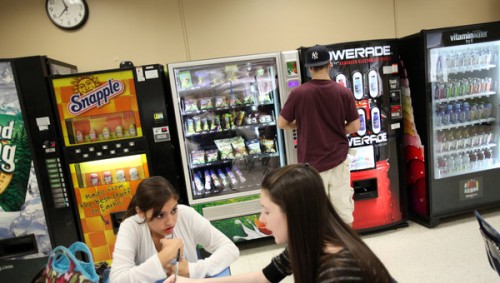 What are these machines doing in schools at all?
Schools didn't used to have vending machines. Somehow kids managed to survive for a few hours not eating between meals.
If schools must have vending machines -- a highly debatable point -- how about making everything in them be something you'd like your kid to be eating?
Just a thought.

This post also appears on Food Politics.