Study of the Day: Yes, Students Know When to Put the Tech Away
Worried about your kid's midterms? Don't be. New research shows that students choose to limit their use of technology before big exams.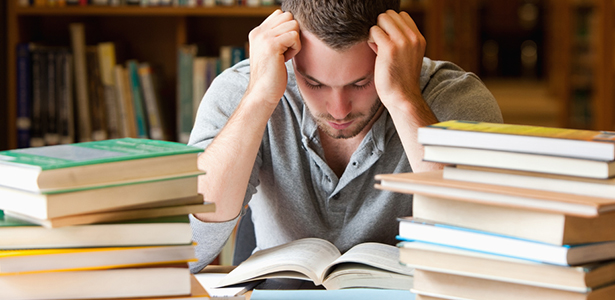 PROBLEM: Today's students are often derided as heavy multitaskers who are unable to concentrate because of their many devices. Can they focus on studying during exam season?
METHODOLOGY: University of Washington researchers observed and interviewed 560 college students in 11 libraries around the country near exam time last spring.
RESULTS: Most students used one or two devices to engage in two primary activities -- coursework and, to a lesser extent, communication. Despite the many distractions online, 61 percent of students opened only one or two websites at a time. Many visited the library to limit technology-based distractions, while some simply left their laptops at home. Even their behavior toward distractions like Facebook changed, using time with social media as a reward after 15, 30, or 60 minutes of study.
CONCLUSION: College students head to the library and reduce their use of electronics weeks away from major exams.
IMPLICATION: During crunch time, students manage their use of technology. Author Alison Head says in a news release: "Students may be applying self-styled strategies for dialing down technology when the pressure is most on them."
SOURCE: A version of the report (PDF), "Balancing Act: How College Students Manage Technology While in the Library During Crunch Time," will be submitted to Harvard University's Berkman Center for Internet & Society for peer review and publication.
Image: wavebreakmedia ltd/Shutterstock.