Study of the Day: Why We Need Bilingual Classrooms in Schools
Research shows that Mexican-American students who use their native language have a better chance of graduating from college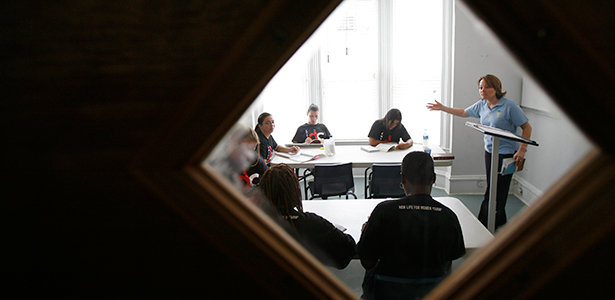 PROBLEM: Hispanics represent the fastest growing segment of the American population. Still, they continue to have the lowest high school and college graduation rates. According to a White House report published in April, only 13 percent of this minority group have a degree. And as President Obama put it last year, "If we allow these trends to continue, it won't just be one community that falls behind -- we will all fall behind together."
METHODOLOGY: University of Missouri researcher David Aguayo analyzed survey results of 408 Mexican-American students who were 17 to 25 years old. He looked into how acculturated they were and inquired about their places of birth, grade point averages, and college-level academic abilities.
RESULTS: The pupils who embraced their cultural heritage and were bilingual had higher grades than those that only spoke English.
CONCLUSION: Minority students who speak their native tongue have a stronger chance of graduating from college.
IMPLICATION: The stress of being in a new culture decreases when students feel supported in school, says Aguayo in a news release. "It's a simple correlation, but living and learning within your cultural heritage is a benefit," he explains. "If we don't accept the cultural identity of these students in our schools, such as tolerating their native language, Mexican-Americans may not succeed."
SOURCE: The full study, "Culture Predicts Mexican Americans' College Self-Efficacy and College Performance," is published in the journal Culture and College Outcomes.
Image: REUTERS/John Gress.