Study of the Day: There's No Such Thing as a Mild, Harmless Stroke
New research out of Canada shows survivors of transient attacks may be living with hidden disabilities, like vision problems, depression
New research out of Canada shows survivors of transient attacks may be living with hidden disabilities, like vision problems, depression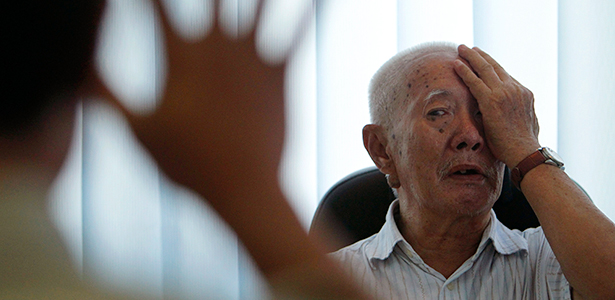 PROBLEM: On the surface, victims of mild strokes or transient ischemic attacks appear unaffected. Symptoms, which usually disappear within an hour, are sometimes so imperceptible that victims may not even seek medical attention. Still, about a third of those who live through a brief stroke go on to have a more debilitating one. So, just how innocuous are these so-called mini strokes?
METHODOLOGY: University of Montreal researcher Annie Rochette and her team interviewed 200 people with a mean age of 62 in Quebec, Ontario, and Alberta within six weeks of their mild stroke. They asked respondents about their treatments, post-stroke experiences, and rehabilitation programs.
RESULTS: Almost a quarter of the participants were clinically depressed. Many worried about returning to work, taking care of their families, and being able to drive. While being treated in the hospital, few were screened for visual or cognitive impairments -- conditions that are not as easily detected as impairments in movement. Occupational therapists, neuropsychologists, or speech therapists rarely examined them, as nearly 25 percent of mild stroke patients only visited the emergency room.
CONCLUSION: People who have mild strokes may live with hidden maladies, including depression, vision problems, and difficulty thinking.
IMPLICATION: New treatment guidelines, including greater access to counseling and rehabilitation services, will ensure more people get the care they require and return to their usual activities, the study authors say in a news release. Heart and Stroke Foundation spokesperson Michael Hill adds: "Proper treatment and management of risk factors can help prevent another stroke."
SOURCE: The full study, "Individuals Experiencing a 'Mild' Stroke: Who Are They and What Are Their Major Concerns in the First Six Weeks Post-Stroke?" was presented in the Canadian Stroke Congress.
Image: REUTERS/Beawiharta Beawiharta.