Study of the Day: The Personality Trait for Post-Divorce Resilience
It's not easy to change personalities, but a divorcee with self-compassion, or a kindness toward oneself, will bounce back best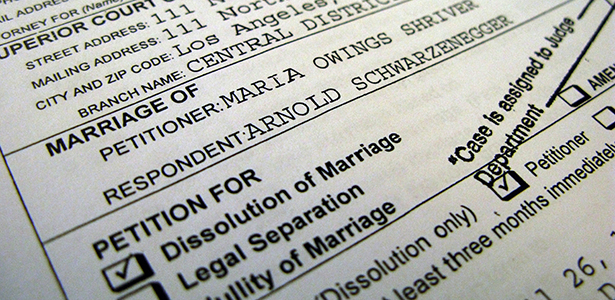 PROBLEM: The end of a marriage is a painful experience. Still, why do some divorcees recover easily while others flounder?
METHODOLOGY: The researchers enlisted 105 divorcees who were married for over 13 years for the study. They were asked to think about their former partner for 30 seconds and then to talk for four minutes about their separation. Four trained coders listened to the audio recordings of these sessions and rated the participants' levels of self-compassion -- a combination of kindness toward oneself, recognition of common humanity, and the ability to let painful emotions pass. Other personality traits, such as self-esteem, optimism, and ease with relationships, were assessed as well. Throughout the nine-month trial, the respondents reported on their adjustment to the divorce, including the frequency with which they experienced intrusive thoughts and emotions about the separation and their ex-partner.
RESULTS: The people with high levels of self-compassion at the start recovered faster and fared better on average. Interestingly, among the personality traits considered, self-compassion was the only one that significantly predicted post-breakup resilience.
CONCLUSION: Self-compassion can help divorcees bounce back from a failed marriage.
IMPLICATION: It's not easy to change personality traits, but a divorcee may be able to modify how he or she views the separation, says lead author and University of Arizona psychologist David Sbarra in a news release. "This study opens a window for how we can potentially cultivate self-compassion ... and help smooth the journey through one of life's most difficult experiences."
SOURCE: The full study, "When Leaving Your Ex, Love Yourself: Observational Ratings of Self-Compassion Predict the Course of Emotional Recovery Following Marital Separation," is published in the journal Psychological Science.
Image: REUTERS/Sam Mircovich.