Study of the Day: The Mindset You Need to Succeed After Failing
Brain scans reveal that, for people who believe in the value of hard work, errors are merely opportunities to grow and improve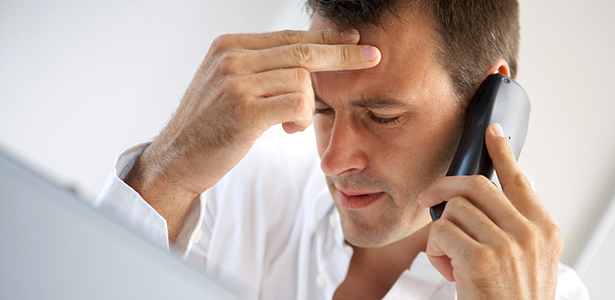 PROBLEM: Previous studies have shown that people who believe that intelligence can improve with time and effort are more likely to bounce back from failure than those who view their abilities as fixed. Why?
METHODOLOGY: Michigan State University psychology professor Jason Moser recruited 25 people to take part in a test that was easy to flub. They asked subjects to wear a cap that recorded electrical brain activity while they identified the letter at the center of a five-letter series, where the middle letter was sometimes the same as the other four ("MMMMM" or "NNMNN"). The researchers quizzed the subjects about their attitudes toward learning after the experiment.
RESULTS: When participants made mistakes, their brain made two quick signals -- an initial reaction that Moser calls the "oh crap response" and a second one that indicated willingness to set things right. People with a growth mindset, or who believed that intelligence develops with hard work, tended to produce a stronger second signal.
CONCLUSION: People who are open to improving are hardwired with an adaptive brain reaction to errors. They're more mindful of and eager to correct their mistakes.
IMPLICATION: Certain students and employees may benefit from training programs designed to help them take advantage of failure. "Instead of just asking people whether they think they can learn from their mistakes or not," Moser says in a statement, "we'd use their brain activity to decide who needs the 'I think I can' training."
SOURCE: The full study, "Mind Your Errors: Evidence for a Neural Mechanism Linking Growth Mind-Set to Adaptive Posterror Adjustments," is published in the journal Psychological Science.
Image: IMAGENFX/Shutterstock