Study of the Day: Mother-Toddler Blowups Create Angry Little Bullies
Researchers who followed mothers and their kids for several years uncovered the surprising roots of young children's aggressive behavior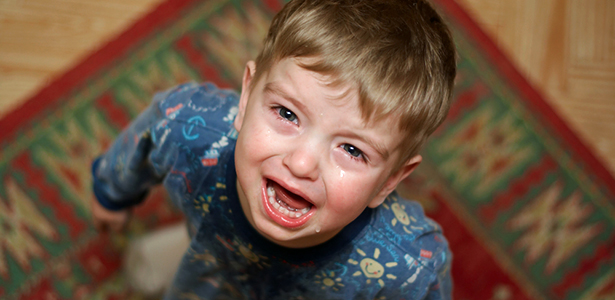 PROBLEM: Some children are already aggressive, defiant, and explosive by the time they enter school. What happened?
METHODOLOGY: Researchers Michael Lorber and Byron Egeland followed more than 260 mothers and their children until they enrolled in kindergarten or first grade. Through observations and parent reports, they assessed infants' temperament and how they were parented between the first week and the sixth month of their life. Then, when the children were about three years old, the authors watched mothers with their kids as they performed challenging tasks together. Finally, when the children were in school, researchers asked moms and teachers to rate the children's behavior.
RESULTS: High levels of mother-toddler conflict predicted children's problematic behavior in school. This conflict worsened over time in a cyclical pattern that usually began with moms exhibiting poor parenting behavior, such as expressing negative emotions toward their children or handling them roughly. Toddlers reciprocated with high levels of hostility that made them even bigger targets for their bad moms.
CONCLUSION: Negative parenting sets the stage for children's anger during the toddler years and poor conduct in school.
IMPLICATION: Young bullies are victims too. The authors say in a statement that interventions that target negative parenting as early as three months into the lives of children may help prevent bad behavior down the line.
SOURCE: The full study, "Parenting and Infant Difficulty: Testing a Mutual Exacerbation Hypothesis to Predict Early Onset Conduct Problems," is published in the journal Child Development.
Image: kondrytskyi/Shutterstock.