Study of the Day: Intuition, Not Reflection, May Determine Faith
Research from Harvard University explores how instinct shapes our religious convictions here in America, where 92 percent of us believe in God
Research from Harvard University explores how instinct shapes our religious convictions here in America, where 92 percent of us believe in God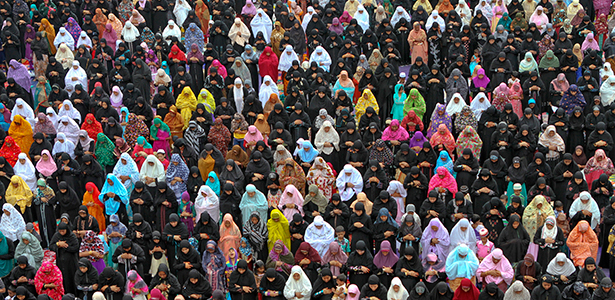 PROBLEM: According to a 2008 Pew survey on religion, 92 percent of Americans believe in God or a divine spirit, a figure that's strikingly close to the worldwide average. Still, in spite of the seeming universality of spiritual beliefs, why do some doubt their faith constantly while others believe wholeheartedly?
METHODOLOGY: Harvard University researchers conducted a series of experiments to see whether the strength of people's religious convictions is influenced by how much they trust their instincts over their reflections.
In one trial, 882 adults completed online questionnaires about their faith then answered a cognitive test designed to assess their thinking styles. This test involved some tricky problems that seemed intuitive. For example, one question stated: "A bat and a ball cost $1.10 in total. The bat costs $1 more than the ball. How much does the ball cost?" The automatic answer is 10 cents, but the correct answer is five cents. Participants who made mistakes by relying on their hunches were considered intuitive thinkers, while those who apparently bothered to do a bit of algebra were considered reflective thinkers.
RESULTS: Instinctive participants in the first experiment were 1.5 times as likely to report that they were convinced of God's existence as those who answered the questions methodically and correctly. The people who relied on their gut feelings were also more likely to become more confident believers in God over their lifetimes, regardless of whether they had a religious upbringing, while those who were more deliberate tended to become less certain.
CONCLUSION: Intuition may lead people to believe in the divine. Reflection may have the opposite effect.
SOURCE: The full study, "Divine Intuition: Cognitive Style Influences Belief in God," is published in the Journal of Experimental Psychology: General.
Image: REUTERS/Babu.