Study of the Day: HIV Patients Expected to Live 15 Years Longer
New studies find that young people diagnosed with HIV will now likely survive for close to 46 years thanks to improved antiretrovirals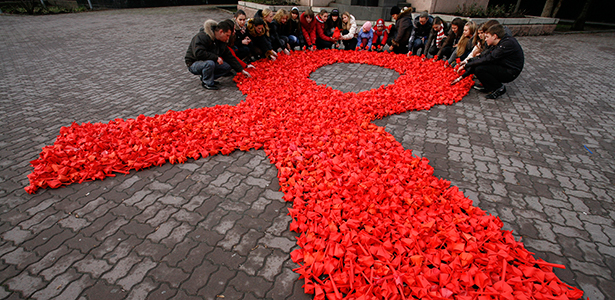 PROBLEM: A positive HIV diagnosis is no longer a death sentence. These days, HIV infection is increasingly being likened to a chronic disease that can be managed with a strict antiretroviral regimen. Still, life expectancy for people with HIV is lower than that of the general population, and many continue to live with the virus undiagnosed.
METHODOLOGY: Researchers led by Margaret May of the University of Bristol's School of Social and Community Medicine compared the average life expectancy of HIV-positive people who took part in the U.K. Collaborative HIV Cohort study to that of the general population of the U.K. More than 17,600 patients aged 20 years and over who started treatment with antiretroviral therapy between 1996 and 2008 were included in the analysis.
RESULTS: Life expectancy for an average 20-year-old infected with HIV increased from 30 years to almost 46 years between the periods 1996 and 2008.The researchers expect that, after HIV diagnosis, male patients will survive for 40 years on average but will be outlived by their female counterparts by about 10 years. Similarly aged men and women in the U.K.'s general population had life expectancies of 58 and 62 years, respectively. They also observed that starting antiretroviral treatment later than guidelines recommend resulted in up to 15 years loss of life.
CONCLUSION: Earlier diagnosis and timely treatment are the means to longevity for HIV patients.
IMPLICATION: Researchers in Boston point out in an accompanying editorial that, although these gains are encouraging, they have not been observed in all HIV patients. Nevertheless, they say this study serves as an urgent call to increase awareness of the benefits of current treatments and routine HIV screening.
SOURCE: The full study, "Impact of Late Diagnosis and Treatment on Life Expectancy in People with HIV-1: UK Collaborative HIV Cohort (UK CHIC) Study," is published in the journal BMJ.
Image: REUTERS/Stringer Russia.