Study of the Day: Consumers See Nutrition Facts, Don't Read Them
Research with eye-tracking devices shows that the decades-old food label may be in need of a makeover if we want people to pay attention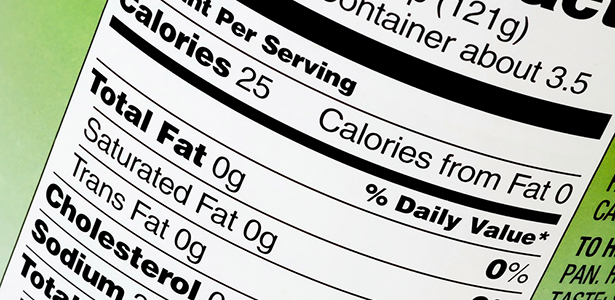 PROBLEM: Nutrition Facts labels have been in use for decades. Do consumers really bother reading them?
METHODOLOGY: University of Minnesota researchers Dan Graham and Robert Jeffery recruited 203 participants for a simulated grocery shopping exercise, where they were asked to observe 64 food products on a computer monitor equipped with an eye-tracking device. Each screen presented three elements at a time: a picture with a list of ingredients, a description of the product with price and quantity information, and the Nutrition Facts label, which randomly appeared on the left, right, or center of the display.
RESULTS: Nutrition Facts labels displayed in the center received more than 30 percent more view time than the same labels when located on either side. Most respondents viewed label components at the top more than those at the bottom, with the focus usually on the top five lines. Self-reported viewing of the label components was also higher than objectively measured viewing. About a third of subjects self-reported that they almost always check calorie content, 31 percent said the same for total fat content, and 26 percent for serving size. The eye-tracker, however, revealed that only nine percent of participants actually looked at calorie count and only about one percent of them looked at each of the other measures.
CONCLUSION: Although most consumers did view the Nutrition Facts labels, they tended to overestimate how much they actually read them. They usually limited their attention to the top five lines of the labels and considered the ones that were centrally located the most.
IMPLICATION: Most Nutrition Facts labels on food packages are positioned peripherally, not centrally, and so may not be optimized for grabbing consumers' attentions. The researchers say in a news release that enabling consumers to better notice key nutrition information may influence consumers to make more healthful food purchases.
SOURCE: The full study, "Location, Location, Location: Eye-Tracking Evidence that Consumers Preferentially View Prominently Positioned Nutrition Information," is published in the Journal of the American Dietetic Association.
Image: Stephen VanHorn/Shutterstock.