Study of the Day: As It Happens, the Gen-Xers Turned Out All Right
New research from the University of Michigan shows that most members of Generation X are happy, active, and not full of angst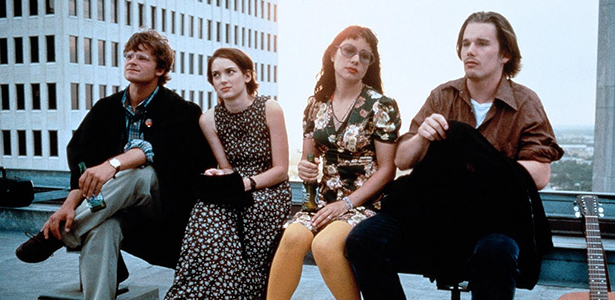 PROBLEM: Movies like Reality Bites have portrayed Gen-Xers as insecure, angst-ridden underachievers who are always in the middle of some existential crisis. Now that the 84 million Americans born between 1961 and 1981 are way older, have they also grown up?
METHODOLOGY: University of Michigan political scientist Jon Miller analyzed data from more than 4,000 Gen-X respondents who have been completing questionnaires, telephone interviews, and data forms over the last 24 years. This massive survey, called the Longitudinal Study of American Youth, has been funded by the National Science Foundation since 1986.
RESULTS: Compared to a national sample of all adults, Gen-Xers are more likely to be employed and are working significantly more hours than the typical U.S. adult, with 70 percent devoting 40 or more hours for work each week. Two-thirds of Generation X adults are married, and 71 percent have children at home. Almost all of them talk on the phone at least once a week to friends or family, and 29 percent say they do so at least once a day. They are also engaged in their communities. About a third of Gen-Xers adults are active members of professional or religious organization, and nearly 90 percent of Generation X adults participate in at least one outdoor activity, such as hiking, swimming, boating, or fishing. Perhaps most importantly, Generation X adults are satisfied with their lives, reporting an average level of 7.5 on a 10-point scale where 10 stands for "very happy."
CONCLUSION: Most members of Generation X turned out well. "They are active in their communities," Miller says in a statement, "mainly satisfied with their jobs, and able to balance work, family, and leisure."
SOURCE: The study (PDF), "Active, Balanced, and Happy: These Young Americans Are Not Bowling Alone," is the first release from the The Generation X Report, a quarterly research report from the University of Michigan's Institute for Social Research.
Image: Universal.