Online Gamers Help Solve Mystery of Critical AIDS Virus Enzyme
Unable to crack the structure of a particular enzyme, researchers turned to a group of experts at Foldit, a game about protein folding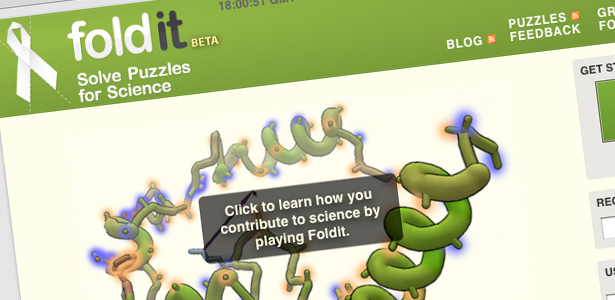 In a bizarre research move researchers recruited online gamers to help them with a scientific conundrum that they had not been able to crack. Not only did the gamers tackle the puzzle, but they solved it with flying colors. What does this tell us about the medical research process today?

MORE FROM THE DOCTOR:
Contraceptives Doubles Risk of HIV
Omega-3s: How So Heart-Healthy?
Ticks Spreading Dangerous Parasite
---
The gamers were skilled at playing an online game called Foldit, in which players around the globe compete with each other to figure out how to fold proteins into their final form. Proteins start out as long strings of amino acids, and have to be folded intricately to arrive at their final, 3-D structure.
Researchers had not been able to crack the structure of a particular enzyme, a retroviral protease, that plays a key role in the maturation process of the AIDS virus. The hope is to design drugs that attack the enzymes, but fully understanding the enzyme's structure is critical before drugs can be developed.
So the researchers turned to a group of Foldit experts to solve the problem. "We wanted to see if human intuition could succeed where automated methods had failed," said study author Firas Khatib.
The gamers solved the structure of the molecule with enough detail so that the team of scientists could very quickly put on the final touches. Even better, they discovered surface structures on the enzyme that could be the targets of future anti-AIDS drugs.
What's particularly impressive about this research is that the Foldit players are people who have little or no background in biochemistry, according to the researchers. They are sometimes just players interested in the theory and laws of protein folding.
"After this discovery, young people might not mind doing their online science homework," said Carter Kimsey, of the National Science Foundation's (NSF), which supported the research. "This is an innovative approach to getting humans and computer models to 'learn from each other' in real-time."
The team writes that the "critical role of the Foldit players shows the power of online games to channel human intuition and three-dimensional pattern-matching skills to solve challenging scientific problems." The gamers demonstrated what the researchers had speculated: that intuition can indeed trump scientific automation. It's amazing what happens when people of widely disparate backgrounds and interests put their heads together to solve a common puzzle. Hopefully we'll see more of this in science -- and other realms -- in the future.
The study was carried out by researchers at the University of Washington, and published in Nature Structural & Molecular Biology.
Image: Foldit.
---
This article originally appeared on TheDoctorWillSeeYouNow.com.