Marketing of Sugary Drinks to Kids and Teens: As Strong as Ever
In the most extensive analysis of the marketing of sugary drinks to kids ever conducted, the Rudd Center has uncovered chilling details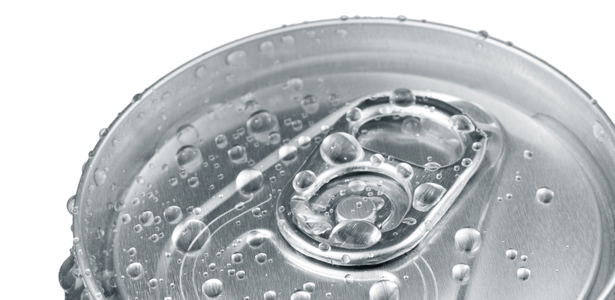 Today's children will be the first generation in the history of the country to lead shorter lives than their parents did. There are several contributors to this dim picture, but obesity leads the list.
Many things are being done to help prevent obesity in children and teens. One of the most visible is the effort by cities, states, and even entire countries to wage war on beverages with added sugar. What was once a simple landscape with only a few flagship beverages like Coke, Pepsi, and 7 Up has morphed into entire new categories of drinks with sugar -- sweetened teas, vitamin waters, sports drinks, and energy drinks are examples. Collectively, these beverages are referred to as soda, soft drinks, pop, sugar-sweetened beverages, and sugary drinks -- all terms referring to drinks high in sugar and containing little or no nutrition. In the 1990s, consumption of sugary drinks overtook milk consumption in the U.S., a trend that makes health experts cringe.
There is a long list of reasons why these beverages are bad actors:
They are the single greatest source of added sugar in the American diet and add little or no nutrition.
The body does not seem to recognize calories very well when they are delivered in liquids, hence sugary drinks appear to fool the body's feelings of being full.
There is very clear evidence linking consumption of these beverages with elevated risk for obesity and diabetes.
There is massive marketing.
The health consequences of consuming sugary drinks are well known. It is not surprising, therefore, that groups such as the American Medical Association, the American Academy of Pediatrics, the Institute of Medicine, the Centers for Disease Control and Prevention, the World Health Organization, and other groups have said that consumption is too high and needs to come down.
What has been missing from this picture is a detailed analysis of how the industry markets these products to the most vulnerable segment of our population: children. It is important to know this in order to help establish government policies on whether children should be protected from this influence, and also test whether the industry is holding true to its promises to market less to this age group.
The beverage industry, dominated by Coca-Cola and PepsiCo, is represented by a trade association called the American Beverage Association (ABA). The beverage companies have made a number of promises that it will market less to children. Coca-Cola, for example, claims they "...will not place any of [their] brands' marketing in television, radio, and print programming that is primarily directed to children under the age of 12..." Some industry critics believe that the chief aim of such promises is to court public trust and to convince legislators that government intervention is not necessary. Objective information is needed to see whether industry promises are kept and whether, in fact, children are exposed to less marketing of products that may cause harm.
Our group at the Rudd Center for Food Policy and Obesity at Yale University has just released the most extensive analysis ever of the marketing of sugary drinks to children and teenagers. This new report found that children are exposed to more -- not less -- advertising for sugary drinks than they were several years ago, and that the companies are finding new and sophisticated ways to reach youth.
Our study looked at 14 beverage companies and examined the nutritional quality of nearly 600 products, including full-calorie soda, energy drinks, fruit drinks, flavored water, sports drinks, and iced teas, as well as diet energy drinks and diet children's fruit drinks. Some key findings:
Companies have shifted from traditional media such as television ads to newer forms that engage youth, often without their parents' awareness, through rewards for purchasing sugary drinks, community events, cause-related marketing, promotions, product placements, social media, and smartphones.
The companies package their products in ways that can make it difficult for parents and children to decipher what is really in the product. Fruit-drink packages, for instance, typically have pictures of real fruit, even though these drinks contain no more than 5 percent real fruit juice. Many parents and children are unaware that fruit drinks can be just as high in calories and added sugar as soda.
More than half of all sugary drinks and energy drinks boast of having positive ingredients on their packages. Sixty-four percent feature "all-natural" or "real" ingredients, sometimes "real" sugar. Parents may see these as healthier products than they really are.
Two thirds of brands appear during prime-time programming through product placements, totaling nearly 2,000 appearances in 2010. Coca-Cola classic accounted for three-quarters of brand appearances seen by children.
Companies target children in new and innovative ways, but sugary drinks continue to be heavily promoted to young people on television and radio, despite industry pledges. We found that from 2008 to 2010, children's and teens' exposure to full-calorie soda ads on television doubled. This increase was driven by the Coca-Cola and Dr Pepper Snapple groups.
There is no doubt that children and teens need protection from the masterful and ubiquitous marketing by companies of products known to increase risk for obesity and diabetes. Industry's promise to behave better seems empty when the evidence shows they are exposing children even more to messages promoting high-sugar drinks. [Editor's note: The American Beverage Association has responded to the study on its website.]
What can be done? Federal agencies such as the Federal Trade Commission and the Food and Drug Administration have the ability to step in to help corral marketing and labeling practices, but there must be the political will. There are positive signs that this is occurring, but action will be accelerated by public demands for change. Parents, health professionals, and any concerned citizen can write or call local, state, and national elected officials asking that something be done. In addition, the state attorneys general have authority to address marketing practices and have shown increasing interest in addressing issues such as childhood obesity.
Image: Nils Z/Shutterstock.