Has the White House Given Up on Standards for Food Marketing?
Rumors suggest the food and beverage groups working to fight proposed nutrition standards for marketing to children have won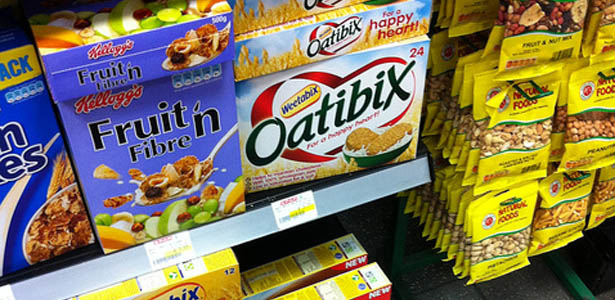 Sometimes when I hear rumors that I can't corroborate, I keep fingers crossed that they aren't true. Here's one.
Rumors say that the White House has caved in to food, beverage, and advertising lobbying groups on the nutrition standards for food marketing to children developed by the Interagency Working Group (IWG).
Recall: the IWG's members -- the FDA, FTC, USDA, and CDC -- produced recommendations for nutrition standards for marketing foods to kids (see previous posts).
The food and beverage industries think that if the standards are adopted, they will have to abide by them, thereby losing sales. They do not want restrictions on how, when, and where they advertise their products to kids.
Rumors say that the FTC -- the agency that regulates food advertising -- is being pressed by the White House to back off.
Rumors say the FTC is withdrawing the proposedstandards for teens except for some in-school marketing, and that the FTC's explanation is that  "to be successful in this endeavor food companies must be given leeway to shape an approach that will promote children's health, without being overly burdensome on industry...."
Could the House Energy and Commerce Committee's  October 12 hearings on the standards have anything to do wth this? Or the tough memo prepared by committee staff in preparation for the hearing? The staff memo raises highly critical questions about the FTC and the IWG report.
The proposed standards, please recall, are voluntary. And I didn't think they were all that restrictive (see previous post).
But if the rumors are true, even this administration can't do anything to limit food marketing to kids and we are right back where we were in 1979, the last time the FTC tried to do so.
Please say it isn't so.
Image: Sean McEntee/Flickr.

This post also appears on Food Politics.