Build a Social Circle From Scratch: An Unconventional How-To Guide
After moving from Boston to Orlando for school, I found myself alone in my apartment. So I took to the Internet to find some new friends.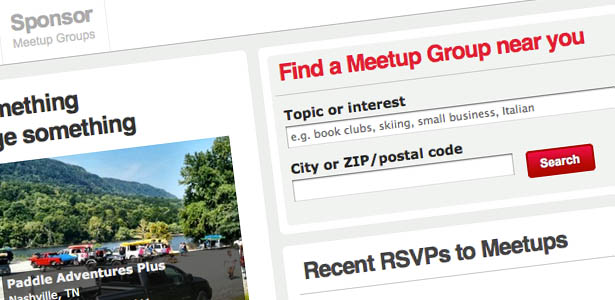 One sunny Sunday afternoon, equal amounts Ryan Gosling infatuation and boredom drove me into a matinee of Crazy, Stupid, Love. at a local theater. I took a seat in the dark, surrounded by families, cute couples, and giggling groups of friends. I looked to my left, then to my right -- and it hit me: I don't know a soul here.
Not an uncommon phenomenon by any means -- except that I didn't just mean it in the sense that I couldn't recognize anyone in the crowd as a friend, coworker, or relative. Given that I was 1,300 miles from home, that would have been incredible. At the risk of sounding daft, my excitement about moving from Boston to Orlando for graduate school had completely overshadowed any thoughts about how I'd make friends and what I would do with myself in the two weeks before school started. It was my choice to move in pursuit of palm trees and higher education, but that didn't ease my homesickness. I ached for someone, something I knew: impromptu brunches, girls nights out, and a visit home to spend time with my family -- and enjoy a home-cooked meal. I finally understood the "I could never do that!" comments from friends that had seemed so puzzling just a few weeks prior.
When I arrived back at my apartment that day, I stared out of the window at three ducks, seemingly inseparable, that frequented the pond at my complex. Even they have friends, I thought for a split second. Pathetic. Determined never to consider the social dynamics of water fowl again, I set out on a mission to build a social circle from scratch. My takeaways may not be typical, but they've worked:
Step 1: Go swing dancing
...or bowling, or hiking, or out for sushi. Meetup.com offers a wide range of activities for virtually everyone, regardless of age or interest -- from stay-at-home moms and surfers to young professionals and yoginis. Everyone is an equal, and you're not obligated to show up to every event that a particular group hosts. I forayed into the wide world of turns and triple-steps on a recent Friday night with some fellow twenty-somethings ... because, why not? While I'm not sold on a life of Lindy hops just yet, I met some new friends, and it beat watching Primetime: What Would You Do? with a tub of Ben & Jerry's. Especially since I'm pretty sure I danced with a man named Metamucil.
Step 2: Write reviews
That sushi place you went to last week? Praise or pan it on Yelp. No, you won't necessarily bond with a fellow Philadelphia roll aficionado, but the website has taken its hip, funky brand offline in the form of special events -- happy hours and food festivals are open to Yelpers and local residents at large. Not only will you have the opportunity to meet other funny folks in your area, but it'll also help you get acquainted with regional hot spots, and do wonders to help you to feel like a part of the community -- even if you've lived there for years. The free barbecue wings, pulled pork sliders, cheese fries, and rum punch are just an added bonus.
Step 3: Don't worry about seeming desperate -- you are

Forging new friendships after leaving the comfy college, hometown, or long-term relationship bubble is a strange new world that nearly everyone has to navigate at some point. Chances are, that new classmate or coworker could use someone to grab dinner with just as much as you could. Speak up. On a stroll with two people I'd been placed into a group with during my first class, I was forthright: "I'm happy I finally know someone here besides my apartment maintenance man." The result? A standing happy-hour appointment with some excellent new friends. The following weekend, a book club meet-up drew a fellow New England transplant that lived just around the corner. And suddenly, this new life began to feel a little less lonely.
Image: Meetup.com.