A Roundup of the Latest Reports on Food Marketing's Negative Effects
The U.K.-based International Association for the Study of Obesity puts out a weekly news briefing on articles dealing with marketing to children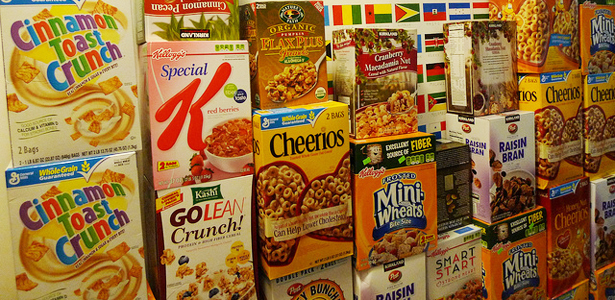 Video: Yesterday, the Oakland-based Prevention Institute released it's new 2- minute, everything-you-need-to- know video: We're Not Buying It: Stop Junk Food Marketing to Kids. Use it.
Commentary: David Britt and Lori Dorfman have a terrific editorial in The Hill today on why everyone needs to support the government's proposed voluntary nutrition standards for food marketing to kids.
Newsletter: I've only just discovered the U.K.-based International Association for the Study of Obesity (IASO)'s weekly news briefing on articles and events in food marketing to children.
Here is just a sample from last week and this week. I've mentioned some of these in previous posts but it's great to have them collected in one place:
U.K.: BBC radio programme on marketing junk food to kids

U.S.: consumer laws can be invoked to protect children from junk food marketing

U.S.: Toys turn healthy foods into 'happy meals' -- for more, click here

India: Ban ki-moon calls upon kids' processed food makers to act with integrity

U,S,: Packaging gets U,S, high schoolers to pick carrots over cookies

U,K,: Government rejects calls for ban on junk-food advertising

U,K,: Alcohol giant set to 'target children' through Facebook

Fight about the role of soft drinks at the ADA

Australia: Hungry Jacks to put broccoli on fast-food menu

Coca-Cola to invest $3bn in Russia, 2012-2015

Australia: food federation accuses consumer group of promoting unhealthy foods -- and uses traffic light criteria to back their argument

U,S, 'spends $ billions subsidising junk food products' -- to view full report, click here

Scientists support the administration's Inter-Agency Working Group on food marketed to children -- click here to view

Some 75 health and marketing experts from the nation's universities call on President Obama not to abandon the Federal Trade Commission-led nutrition guidelines that would recommend strict limits for marketing foods to children -- click here to view details
Image: spanginator/Flickr.

This post also appears on Food Politics.