The Original Food Truck: Los Angeles's Tamale Wagons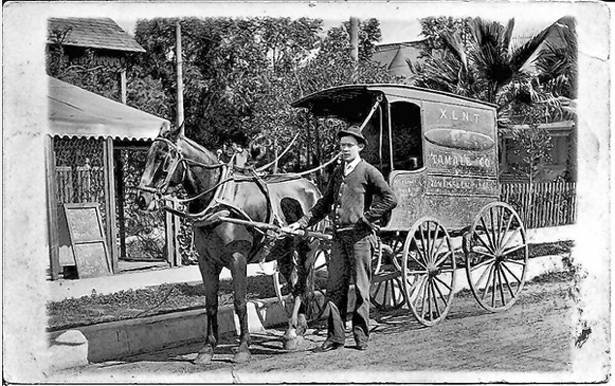 Gustavo Arellano unearths a glorious piece of California history today in the Los Angeles Times. Pegging his story to the popularity of food trucks -- taco and otherwise -- he points out that horse-drawn wagon carts were serving up tamales beginning in the 1870s.
On the menu was everything from popcorn to pigs' feet, oyster cocktails to sandwiches, but the majority of them hawked tamales prepared elsewhere and kept warm in steam buckets. Competition spurred innovation -- wagons transformed into portable kitchens with functioning stoves (some illegally tapped into the city's gas mains and water pipes) and featured counters so that as many as eight people at a time could dine around the wagons. One enterprising tamalero even rolled around town in a two-story giant, the top level his sleeping quarters. By 1901, more than a hundred tamale wagons roamed Los Angeles, each paying a dollar a month for a city business license.
I bring this to your attention partially so you can daydream about how delicious those late 19th-century tamales must have been and so we can celebrate the continuities that make our ancestors' lives a little easier to understand. They, like us, loved a good mobile eatery.
Image: XLNT Foods.