The Great Papaya Partnership of 2011: A Milestone for Food Safety
The U.S. and Mexico are working together to fight Salmonella—bringing unprecedented collaboration to the food safety wars
The U.S. and Mexico are working together to fight Salmonella—bringing unprecedented collaboration to the food safety wars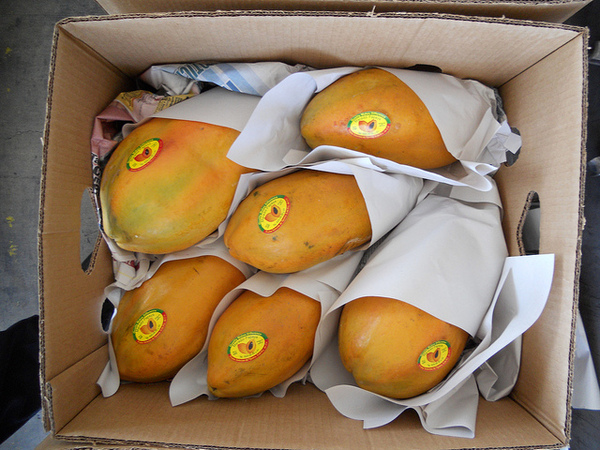 I know that a lot of folks get that eyes-glazed-over look when I or any federal official starts talking about "partnership." But you know what? It's important. It's an important part of the FDA Food Safety Modernization Act. And it's real.
Let me tell you about last week's "partnership," when the FDA and its two counterpart agencies in Mexico broke new ground in collaborating to reduce the risk of contamination of food moving across the U.S.-Mexican border.
Working with the CDC and state health and regulatory officials, FDA investigated an outbreak of more than 100 cases of Salmonella Agona in 23 U.S. states. Information from this investigation identified papayas from Mexico imported through a distributor, Agromod Produce, Inc. of McAllen, Texas, as a likely source of the Salmonella outbreak. On July, 23, 2011, the company instituted a voluntary recall.
Further, we began testing all fresh papayas coming into the U.S. from Mexico—a resource-intensive effort we believed was necessary to protect consumers. Between May 12 and August 18, 2011, we discovered that nearly one in six papaya shipments tested positive for Salmonella. The positive samples, which were refused entry into the U.S., were from 28 different firms and included nearly all the major papaya-producing regions in Mexico.
FDA's evidence showed a widespread problem and prompted the FDA to issue a countrywide import alert for papayas from Mexico. What this means is that a shipment of papayas is not allowed entry unless it is shown to be Salmonella-free.
Now, this is not the first nationwide import alert the FDA has issued. But it is the first time we have had this level of engagement and collaboration so early in the process with the exporting country. FDA and Mexican officials conducted a joint inspection of a grower, and Mexican officials stepped up efforts to trace the source or sources of contamination and to develop methods for preventing these problems in the future. Additionally, we're continuing to collaborate on laboratory methodologies used in Mexico for testing fresh papayas for Salmonella.
More importantly, the Mexican government and papaya industry have agreed to a longer-range action plan that will define proper food safety procedures throughout the chain of production and distribution in Mexico and verify that the procedures are working effectively through product testing and other government oversight. Our counterparts in Mexico—the National Service for Agroalimentary Public Health, Safety and Quality (SENASICA) and the Federal Commission for the Protection against Sanitary Risks (COFEPRIS)—will oversee the action plan's implementation, and we will collaborate with them as they do that.
This is what Congress envisioned with the Food Safety Modernization Act when they called on us to work with our foreign partners and to build food safety capacity by providing technical assistance in countries that grow food for U.S. consumers. We were able to coordinate the efforts of three agencies in two countries to improve the safety of food people put on their tables. We are off to a very good start with our response to this latest food safety challenge. This is real partnership.
Image: Courtesy of the FDA