Study of the Day: Yes, People May Die From a Broken Heart
Parents who lose their babies early are at significantly increased and prolonged risk of an early death, new research shows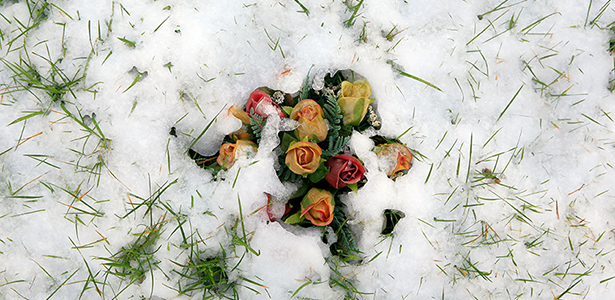 PROBLEM: Studies have shown that parents who lose a child are at greater risk of suffering from mental health disorders like depression. But how much more likely are they to pass away compared with their non-bereaved counterparts?
METHODOLOGY: Researchers, led by the University of York's Mairi Harper, analyzed a random five percent sample of death registrations in the U.K. over a 35-year period, from 1971 to 2006. They compared the risk of mortality of parents whose child had survived beyond the first year of life with that of parents whose child had died before reaching a first birthday or was stillborn.
RESULTS: The results, which were broken down by region, showed a general heightened risk of mortality among bereaved parents, especially among mothers. Parents who lost a child in Scotland were more than twice as likely to die or become widowed in the first 15 years after their loss compared with their more fortunate counterparts. Bereaved mothers in Wales and England were more than four times as likely to pass away as well. And even though these correlations lessened over time, they lasted for up to 25 years.
CONCLUSION: Parents who lose their infants are at significantly higher risk of an early death for up to 25 years after their loss.
IMPLICATION: The stress from losing a loved one may leave a biological legacy, the authors say. The bereaved may have weakened immune systems or may be more likely to use maladaptive coping strategies, such as alcohol abuse, that could lead to death.
SOURCE: The full study, "Increased Mortality in Parents Bereaved in the First Year of Their Child's Life," is published in the journal BMJ Supportive & Palliative Care.
Image: REUTERS/Cathal McNaughton.