Study of the Day: Virtual Stroke Care Is Effective (and Cheap!)
For patients in rural America without access to a neurologist, telestroke is a cost-effective alternative that can greatly improve care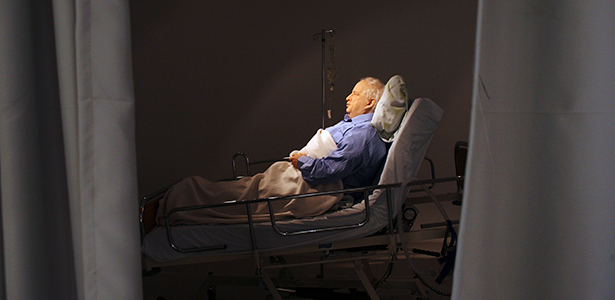 PROBLEM: Due to rising health costs and the scarcity of neurologists in rural areas, more and more stroke patients are resorting to two-way audio-video telemedicine, or telestroke, for their medical concerns. But how effective is this new practice compared to traditional health care?
METHODOLOGY: The researchers analyzed previous telestroke studies as well as data from large multi-hospital telestroke network databases in Utah and Arizona. They compared the cost-effectiveness of this alternative approach to the usual care in a rural emergency hospital without a stroke expert by comparing costs and quality-adjusted life years of patients who survived. (Quality-adjusted life years is a measure of the number of years of life that would be added by using telestroke and the quality of life during those years.)
RESULTS: The cost of telestroke over a person's lifetime was less than $2,500 per quality-adjusted life year compared to traditional rural care.
CONCLUSION: Telestroke is an effective and affordable method of care for those who lack access to on-site neurological professionals. By facilitating prompt expert consultation, it could reduce the number of stroke patients who needlessly die or become disabled for not receiving time-sensitive treatments, such as the clot-busting drug tPA.
IMPLICATION: If barriers to using telestroke, such as low reimbursement rates and high equipment costs, are addressed, the authors say telestroke could greatly improve stroke care in rural America.
SOURCE: The full study, "The Cost-Effectiveness of Telestroke in the Treatment of Acute Ischemic Stroke," is published in the journal Neurology.
Image: REUTERS/Nir Elias.