Study of the Day: The Infant Brain Can Be Trained to Concentrate
The ability to focus is a known marker of success. New research finds out just how early you can start teaching your child this skill.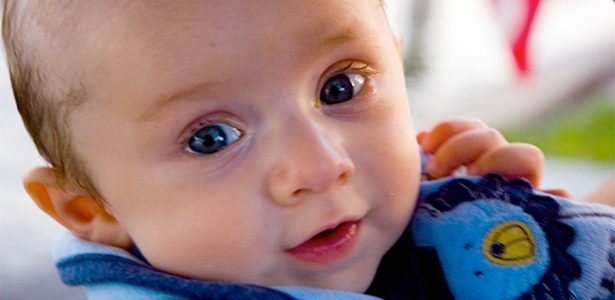 PROBLEM: Research suggests that the differences in children's ability to concentrate emerges early in development and that kids who show superior "attentional control" do better in school down the line. This begs the question: How early can you teach your child to concentrate?
METHODOLOGY: For 15 days, British researchers Sam Wass, Kaska Porayska-Pomsta, and Mark Johnson trained 21 11-month-old infants to focus on certain images on a computer screen. In one of four lab tasks, a flying butterfly appeared on screen as long as the infant kept his or her eyes on it and ignored other distracting visuals. Another set of babies, the control group, watched television. The scientists assessed the children's cognitive abilities as they played with toys at the beginning and end of the trial period.
RESULTS: The infants who were trained quickly developed their ability to focus for longer periods and to shift their attention from one point to another. By the end of the trial they also spotted more patterns and small but significant changes while playing with toys, suggesting a heightened ability to alter the frequency of eye movements in response to context.
CONCLUSION: Infants can be trained to improve their concentration skills.
IMPLICATION: The infant brain displays immense plasticity. To substantially alter cognitive development, starting brain-training exercises earlier may be better.
SOURCE: The full study, "Training Attentional Control in Infancy," is published in the journal Current Biology.
Image: soupboy/Flickr .