Study of the Day: Soon Enough, You May Be Able to DVR Your Dreams
New research reconstructs people's memories of Hollywood movie trailers and paves the way for recording our unconscious thoughts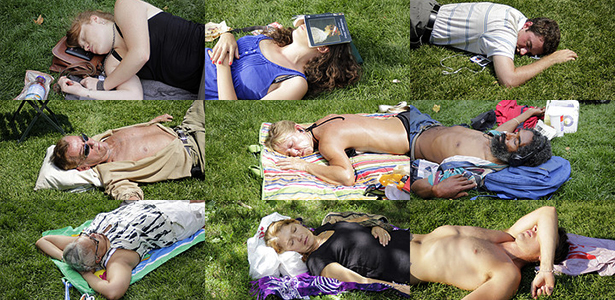 PROBLEM: Though everyone dreams, very few remember in detail the world they drifted to while they were unconscious. Similarly, what goes on in the minds of people who cannot communicate, such as stroke victims, coma patients, and people with neurodegenerative diseases, is a mystery.
METHODOLOGY: Three members of the University of California, Berkeley research team served as the subjects of the experiment. They remained still inside a Magnetic Resonance Imaging (MRI) scanner for hours at a time while watching two separate sets of Hollywood movie trailers. Functional MRI was used to measure blood flow through the visual cortex, the part of the brain that processes visual information.
While participants viewed the first set of videos, a computer program learned, second by second, to associate visual patterns in the movie with the corresponding brain activity. The second set of clips evoked brain activity that was used as references to test the movie reconstruction algorithm. Finally, the 100 clips that the computer program noted were most similar to the clip that the subject had probably seen were merged to produce a blurry yet continuous reconstruction of the original movie.
RESULTS & CONCLUSION: The researchers succeeded in decoding and recreating dynamic visual experiences or, in this case, the Hollywood movie trailers the participants first watched.
IMPLICATION: This is a major leap toward reproducing internal or unconscious imagery, the researchers say in a news release. As neuroscientist and co-author Jack Gallant puts it, "We are opening a window into the movies in our minds."
SOURCE: The full study, "Reconstructing Visual Experiences From Brain Activity Evoked By Natural Movies," is published in the journal Current Biology.
Image: WarmSleepy/Flickr.