Study of the Day: Family DNA Test Changes Disease-Risk Analysis
New research from Stanford's School of Medicine enables genetic medical-risk assessments on the familial and ethnic level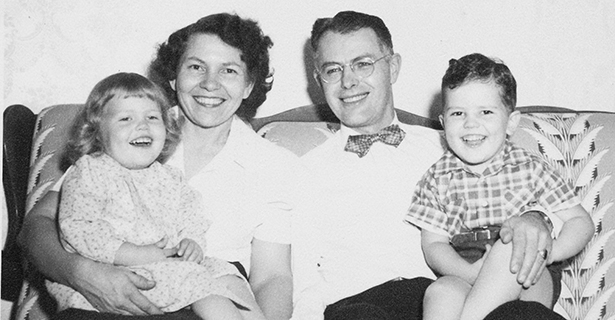 PROBLEM: There's not a lot of nuance when it comes to DNA analysis. Typically, a person's genes are understood with the help of a composite of the entire world's, courtesy of the Human Genome Project. Family- and ethnicity-specific hereditary information are largely ignored, precluding a more thorough measurement of medical risk for disease.
METHODOLOGY: Stanford University School of Medicine led by Frederick Dewey analyzed DNA samples from the four-person West family that included a whole-genome interpretation of medical risks, a first in genetic research. The researchers also created new ethnically matched reference genomes against which the family's genomes could be compared to enable the detection of rare disease risks. (A previous report focused on the genetic cause of a rare disorder affecting the children of a family.)
RESULTS: The team identified multiple variants in genes related to clotting in the West family's genomes. Interestingly, they also identified the exact physician-determined dosage of anticoagulants that John, the father, was already taking, and predicted the dosage that Anne, the daughter, may one day need. (John and Anne co-authored the study.)
CONCLUSION: Inherited health risks of a four-person family can be measured by analyzing their whole genome sequences. Comparing a family's genetic information to reference genomes that are ethnically matched can also help detect rare diseases.
IMPLICATION: This study promises a new era of personalized medicine where treatment can be based on individual genetic risks, says Rochelle Long, the director of the National Institutes of Health Pharmacogenomics Research Network, one of the study's sponsors.
SOURCE: The full study, "Phased Whole Genome Genetic Risk in a Family Quartet Using a Major Allele Reference Sequence," is published in the journal PLoS Genetics.
Image: dsearls/Flickr.