Study of the Day: 1 in 4 Are at Risk of Major Lung Disease
Ditch that cigarette. New research reveals people are at greater risk of developing chronic respiratory problems than common cancers.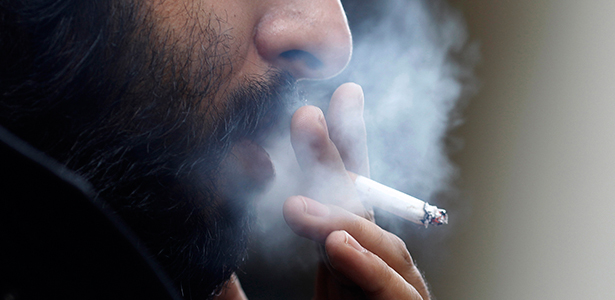 PROBLEM: Chronic obstructive pulmonary disease or COPD is deadly, prevalent, and costly. Sufferers of this progressive respiratory condition, which is usually caused by smoking, experience long-term cough with mucus (bronchitis) or gradually deteriorating lungs (emphysema). Still, compared to other persistent ailments, such as heart disease, diabetes, and cancer, it has barely entered public consciousness. And the likelihood of developing COPD had been unknown.
METHODOLOGY: Researchers led by Dr. Andrea Gershon of Toronto's Institute for Clinical Evaluative Sciences conducted a retrospective longitudinal study using public health data from Ontario, Canada. They monitored around 13 million people between 35 and 80 years of age who were free of COPD in 1996 for up to 14 years. At the end of the study period, they classified the individuals under one of three categories: diagnosed with COPD, reached 80 years of age, or died.
RESULTS: Nearly 580,000 individuals were diagnosed with COPD over the course of the study period. Using this figure and after adjusting for the competing risk of death, the researchers estimated that the overall lifetime risk of developing physician-diagnosed COPD is 27.6 percent. This risk, interestingly, was modestly higher among men, poorer individuals, and people in rural areas.
CONCLUSION: About one in four individuals will likely be diagnosed with COPD during their lifetime.
IMPLICATION: The authors note that the risk of developing COPD is comparable to diabetes and asthma, double that of congestive heart failure, and more than triple that of breast cancer in women or prostate cancer in men. Smoking cessation programs to prevent this incurable disease are critical.
SOURCE: The full study, "Lifetime Risk of Developing Chronic Obstructive Pulmonary Disease: A Longitudinal Population Study," is published in the journal The Lancet.
Image: REUTERS/Suzanne Plunkett.