How to Prevent 1 Million Strokes and Heart Attacks Over 5 Years
The Million Hearts project is an unprecedented effort to improve the quality of treatment and reduce the number of people who need it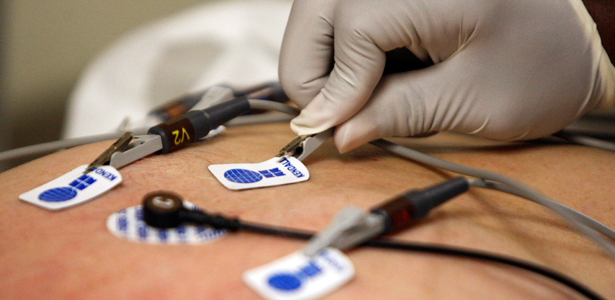 While Americans are living longer than ever before, too many die or are disabled young from heart attacks and stroke. Cardiovascular disease continues to be the leading cause of death for men and women of all races and ethnicities in the United States, and it costs $444 billion every year in medical bills and lost productivity. While we have made some progress, it's time to ramp up our efforts, and I think this is one of the most important and exciting health initiatives I've seen in recent years.
Million Hearts is an unprecedented effort to prevent one million heart attacks and strokes over the next five years. Million Hearts will do this by improving the quality of treatment, and, through prevention, reducing the number of people who need treatment. Nearly half of American adults have uncontrolled high blood pressure, high cholesterol, or smoke -- yet these can be prevented or controlled. Through this initiative, Americans will be empowered to make healthy choices, such as quitting tobacco use, and reducing sodium and trans fat consumption. Another goal of the initiative is to improve care for people who need treatment by getting them to learn and follow their ABCS: Aspirin for people at risk, Blood pressure control, Cholesterol management, and Smoking cessation.
Million Hearts is being led by the Centers for Disease Control and Prevention (CDC) and the Centers for Medicare and Medicare Services (CMS). A broad array of private sector partners from throughout the United States are working as a team to help individuals prevent cardiovascular disease. For instance, Walgreens Pharmacies across the country will provide free blood pressure screening. The Y and United Healthcare will work with communities to promote environments that encourage exercise and healthy living. Others, including Kaiser Permanente and American Pharmacists Association, will work with their members to raise awareness and help patients with the ABCS.
How well health care providers do in delivering the ABCS will increasingly be central to measuring and improving quality. The campaign will also improve information technology to help health-care professionals support and communicate with their patients. For example, individuals could receive a text message or an email reminding them that it's time to get their blood pressure or cholesterol checked or get their prescription refilled.
Million Hearts will improve the lives of millions of Americans, and I hope that five years from now we will look back and see this as a turning point in increasing the ability of our health-care system to focus on and improve health outcomes on a community-wide basis. Every adult should ask their doctor if they should be on an aspirin a day, find out if they have high blood pressure or high cholesterol, and, if they do, take treatment to control it. And everyone who smokes should know that most Americans who have ever smoked have already quit, and they can too -- and that quitting is the single most important thing they can do to improve their health.
Image: REUTERS/Jessica Rinaldi.