Historic Drug Shortages Across the U.S. Continue to Get Worse
The number of drug shortages has been rising steadily since 2006 because of manufacturing problems, purity issues, and discontinuations
The number of drug shortages has been rising steadily since 2006 because of manufacturing problems, purity issues, and discontinuations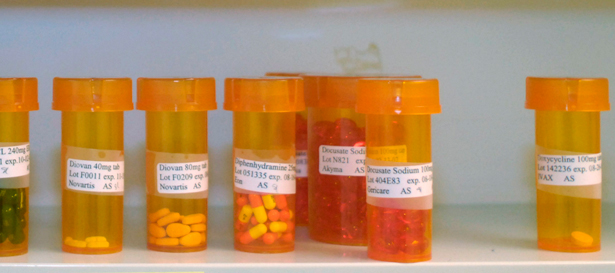 According to the FDA, the U.S. is now facing a historic drug shortage: 178 different products in 2010. And the shortages have continued to increase throughout 2011.
This doesn't include shortages of vaccines, immune globulins, or other biological products.

MORE FROM THE DOCTOR:
Portions Help With Weight Loss
Paying Attention May Distort Reality
Getting Our Children to Exercise More
---
The number of drug shortages has been steadily rising every year since 2006, when 56 shortages were reported. It increased to 90 in 2007, 110 in 2008, 157 in 2009, and finally to 178 in 2010, more than tripling in four years. Yet the story has received scant media coverage.
The FDA cites several reasons for the shortages, including manufacturing problems, drug purity issues, and discontinuations of some older, less profitable drugs by drug companies.
More than half of the recent shortages stem from contamination of injectable medicines, chiefly microbial contamination that could be lethal if a drug were to be injected.
And while the media may not have noticed all this, patients have.
So far, patients in small-town hospitals and those enrolled in clinical trials seem the hardest hit. Small town hospitals lack the buying power of larger hospitals. This can force patients or family members to drive to larger towns or cities to get the medicine they need. And patients in clinical trials are usually forbidden to switch to an alternate drug if there's a shortage of the trial drug.
Cancer patients also have been hard hit. About 10 percent of the drugs on the shortage list are cancer drugs. Substitution of one cancer drug for another often means taking a considerably less effective drug or one with much stronger side effects.
All these shortages have caused prices of some drugs to soar. According to an August article in the New York Times, one hospital buying cooperative received hundreds of offers from obscure drug wholesalers in April and May to sell drugs at exorbitant prices. Around 45 percent of these were at 10 times or more a drug's normal price and 27 percent were at 20 times or more the normal price. Harry Lime would be proud.
Several solutions have been proposed to help ease the shortages.
Legislation has been introduced in Congress that would require drug manufacturers to notify the FDA six months before discontinuing production of a drug. This should allow the FDA to better track, manage,  and possibly prevent future drug shortages. But some drug manufacturers and distributors have expressed skepticism at this. They claim that the cost of complying with recent FDA regulations was what caused them to stop manufacturing these drugs in the first place, because it made them unprofitable.
Several U.S. companies now produce their drugs in plants in China and India, plants that may not be using adequate manufacturing standards and may never be inspected. Another proposal before Congress would allocate nearly $300 million for inspection of foreign drug plants. This will hopefully lower contamination problems.
The Centers for Disease Control and Prevention already stockpiles antibiotics, antidotes, and other drugs needed in the event of a nationwide natural or man-made disaster. A recent proposal would add cancer medicines to the stockpile.
And a group of oncologists has started a non-profit drug company that it hopes will soon be able to import some cancer medicines that are currently in short supply and eventually be able to manufacture them.
Image: REUTERS.
---
This article originally appeared on TheDoctorWillSeeYouNow.com.