CDC Director on 'Contagion': Deadly Viruses Could Spread Fast
This is a movie, not a documentary, but you could see it play out in real life: The CDC identifies a new infectious disease every year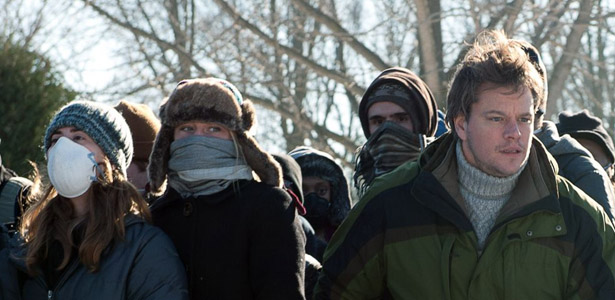 The new Steven Soderburgh movie Contagion was just released. I had the opportunity to see it and am delighted that so many people find it to be gripping and moving. I think it's a fair and accurate portrayal of how the public health community might respond to a disease outbreak like the fictional one in the film. Centers for Disease Control (CDC) staff helped advise the filmmakers and actors for the movie, and our Atlanta campus was used for some of the filming. The movie tells the story of a novel virus that spreads across the globe rapidly, with scientists and the public following its every move. The idea of a contagion such as this is very real, and the CDC and the larger public health community work 24/7 to be as prepared as we can be.
This is a movie, not a documentary. But the plot of a new, deadly virus spreading quickly is quite plausible. In fact, CDC and public health partners identify, on average, one new or emerging infectious disease each year. The movie is a reminder that public health at local, state, national, and global levels must be supported to quickly detect, investigate, and respond to outbreaks and keep Americans safe from health, safety, and security threats arising in this country or anywhere in the world.
The film underscores that we are all connected by the air we breathe, the food we eat, and the water we drink. If we remember simple steps -- covering our cough, washing our hands, staying home when we are sick with fever -- we can reduce the spread of infections.
Contagion shows that fear is also contagious. To address concerns, it's crucial that government promptly communicates what we know, what we don't know, and what we're doing to find out. The movie captures the dedication, caring, knowledge, altruism, and heroism that are everyday realities at CDC and other public health agencies. To keep the public informed, as we try to do with all aspects of our work, you can visit two websites, CDC 24/7 and Contagion and CDC, that give an idea of what we would do if a real-life outbreak occurred -- and, especially, what the public can do, too. We're glad that the release gives us the chance to draw attention to long and careful preparations we're proud of. I hope you'll look closely at the sites -- whether or not you go to see the movie this weekend.
Image: Warner Bros.