Why the Government Is Regulating Gluten-Free Foods
For people with celiac disease, gluten can cause serious health conditions. It's time for them to know their food is safe.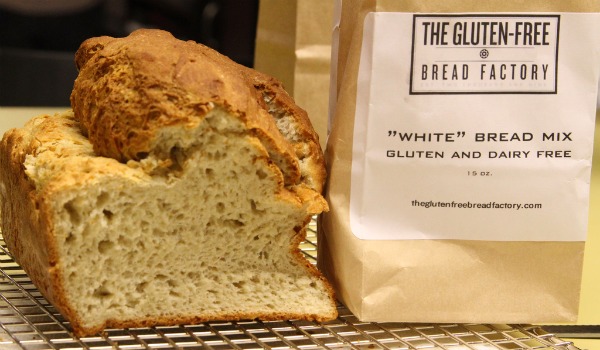 For the many who suffer from celiac disease, being able to reliably and consistently avoid gluten in the diet is of crucial health importance. On August 2, the Food and Drug Administration moved one step closer to helping these consumers, by setting an upper limit on how much gluten can be in foods labeled "gluten free." We pledged to move promptly to issue a final rule defining "gluten free" next year.
This will have a real impact on consumers with celiac disease who now have to navigate the "gluten free" labels on their grocery store shelves hoping that consuming a particular product won't bring on any of the painful symptoms of their illness, such as abdominal pain or vomiting. Or worse yet—lead to chronic serious health effects such as infertility or intestinal cancers, because exposure to gluten over time can rob their bodies of the ability to properly absorb nutrients from foods.
Consumers with celiac disease know a lot about gluten. But for the uninitiated, let me give you a brief definition. "Gluten" is commonly used to refer to certain proteins that occur naturally not only in wheat but also in rye, barley, and crossbreeds of these grains. These proteins can harm people who have celiac disease. The only treatment for this disorder is a lifelong gluten-free diet. Defining "gluten free" labels, then, is very important for those who must avoid gluten.
So what did FDA do? We reopened the comment period on our proposed rule, which is to define "gluten free" as a food containing less than 20 parts per million. We also made available a safety assessment of exposure to gluten for people with celiac disease.
In developing the proposal, we did what FDA does best—taking the most comprehensive scientific evidence available and using it to strike the right public health balance of protecting consumers with celiac disease and enabling food manufacturers to meet the demands of these consumers for a wide variety of gluten-free foods. We also considered the reliability of gluten-detection analytical methods, and looked at what other countries and international public health bodies have done.
We believe the proposed rule does strike the right public health balance. But we want to make certain we have heard any opposing views, and considered the data behind them. We need to get this right, and comments will be critical. That is why we recently engaged the celiac disease community in a thoughtful and productive audio conference about our proposal. My colleague Mike Landa, acting director of FDA's Center for Food Safety and Applied Nutrition (CFSAN), joined me as we were peppered with questions addressing critical issues to be considered before FDA publishes a final rule. The most pressing question for many on the call was how quickly FDA will take final action. I assured them we are committed to a speedy resolution.
Other significant issues raised during our discussion included cross-contamination during production, whether FDA is considering other labeling claims such as "low gluten," and whether a standard symbol will be considered to help consumers as they shop.
Before a final rule is issued, we will consider all comments we heard from the celiac community and comments we receive from those who comment on the proposed rule. Comments are due by October 3, and can be submitted here. Once we evaluate all of the comments, we will issue a final rule that will include the date on which manufacturers must comply.
Image: @joefoodie/flickr