Infographic: The Carbon Footprints of 20 Foods, Shown as Car-Miles
A new Environmental Working Group report on the climate and health impacts of meat is stylish and smart, as this chart makes clear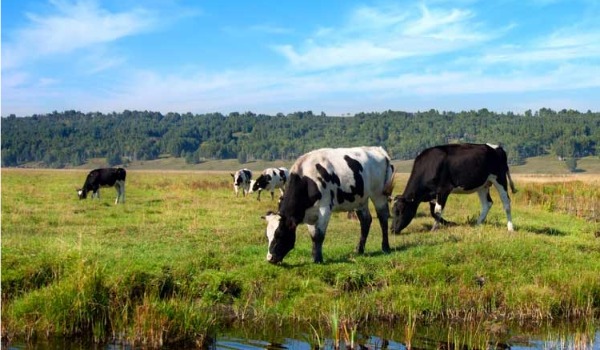 You might think about meat differently after reading
"The Meat Eater's Guide to Climate Change + Health,"
out this week from the Environmental Working Group. This well-researched report on the consequences of our animal-heavy diet is probably one of the most significant documents of its kind since
"Livestock's Long Shadow,"
the controversial 2006 document on animal agriculture and climate put out by the U.N.'s Food and Agriculture Organization.
It's especially worth perusing because its calculations of the environmental impacts of specific foods account for the entire lifecycle of each product, rather than just the production phase (the latter is a much more typical but also much less informative approach). And the EWG manages to present its findings stylishly and in a way that people can actually relate to, as in the following infographic, which shows how the carbon footprint of a serving of everything from lentils to lamb translates into miles driven in a car. (Click on the image for a larger version.)
Here's a link to the full report.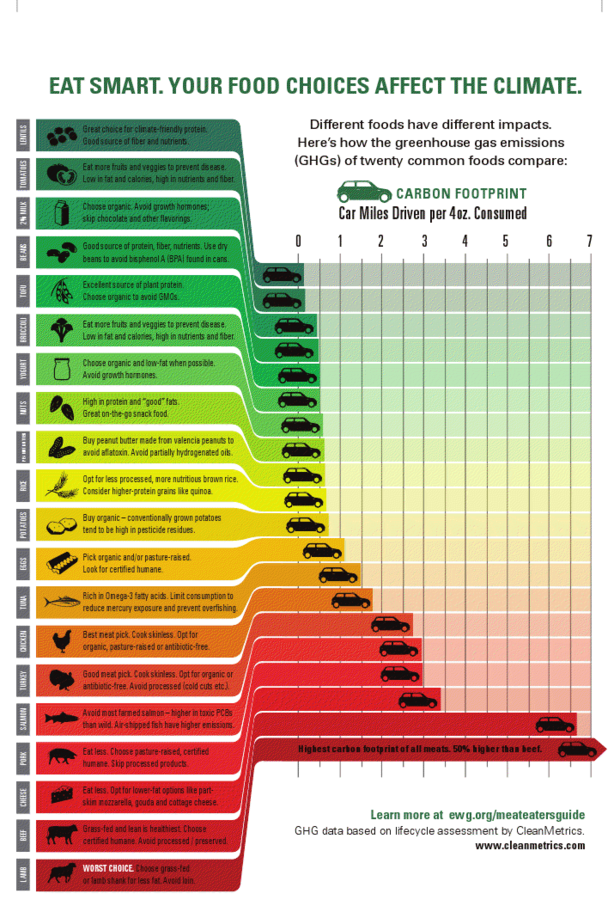 Images: Courtesy of the EWG