A New Theory of Fitness: Activity Matters, No Matter How Small
Strenuous exercise isn't the only way to get in shape. It turns out that short walks and other everyday tasks can matter just as much.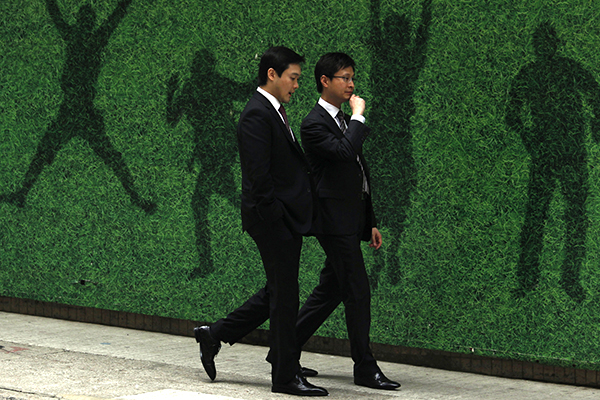 When it comes to fitness, the little things do count.
A new study published in the journal Medicine & Science in Sports & Exercise suggests that, contrary to what many people believe, mundane activities such as walking around the office and climbing stairs have a positive impact on health.
"It's been thought for quite some time that there's this minimum threshold you need to perform physical activities at before you can see any health benefits," says Ashlee McGuire, the study's lead author. "We saw that incidental physical activities are also associated with improved cardiorespiratory fitness."
McGuire and co-author Dr. Robert Ross—respectively, a grad student and a professor in the School of Kinesiology and Health Studies at Queen's University—monitored the movements of 135 inactive, abdominally obese participants for seven days. They measured the respondents' intensity and duration of physical activity by the minute using accelerometers instead of a heart rate monitor, which may be misled by heart-rate changes due to stress or temperature change. They found that those who exerted enough energy by doing over 30 minutes of moderate physical activity may reduce their risk for cardiovascular disease by 15 percent.
"At least for this group, incremental improvements and risk reductions may be achieved through incidental physical activities," says Dr. Mark Tremblay, director of the Healthy Active Living and Obesity Research Group. "An underlying fear is that showing these benefits may provide a public health disservice by encouraging or at least justifying low levels of physical activity."
McGuire understands this concern. She notes that her work with Ross does not debunk fitness guidelines, which typically recommend that physical activity be performed at around 70 percent of maximal heart rate in 10-minute bouts. "Doing low-level physical activities is good for you and better than sitting on the couch doing nothing," she says. "But the benefits of physical activity occur along a spectrum—the more you do and the higher the intensity of your activity, the better."
Still, McGuire and Ross's research is significant in two ways. It highlights a gap in fitness research that, as Tremblay puts it, puts a premium on vigorous exercise. It also provides doable steps for those who may not be inclined to partake in a regimented exercise routine but do desire a more incremental and manageable path to fitness. McGuire, for instance, suggests that parents may get up and put their children's toys away during TV commercials, vacuum without the help of that living-room robot, or have meetings with co-workers while walking.
"You could do a lot of little things to increase the amount of activity you get everyday," she says. "The sky's the limit."
Image: Bobby Yip/Reuters