Is Your Commute Killing You?
An article on Slate says spending too much time getting to work leads to divorce, obesity, back pain, and general misery. A look at some shocking statistics.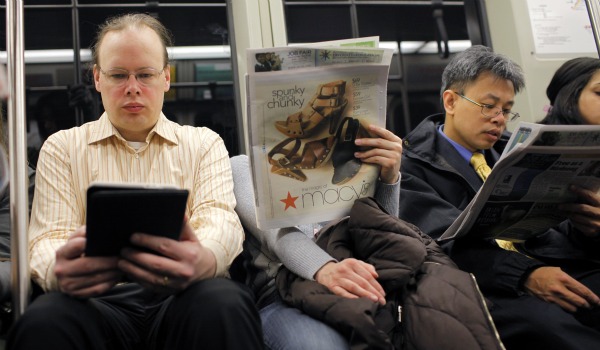 "Your commute is killing you." So says the headline to a provocative
article
in Slate by Annie Lowrey. Among the tidbits in her piece:
Swedish research: Couples in which one partner commutes for longer than 45 minutes are 40 percent likelier to divorce.
Texas: Out of 19 typical daily activities, respondents ranked commuting dead last for enjoyment.
Gallup: 40 percent of employees who spend more than 90 minutes getting home from work "experienced worry for much of the previous day."
That number falls to 28 percent for those with "negligible" commutes of 10 minutes or less.
Gallup: One in three workers with a 90-minute daily commute has recurrent neck or back problems.
Brown University: A worker with a negligible commute and a 12-hour workday is healthier than one with an hour-long commute and a 10-hour workday, even though total time consumption is the same.
UCLA & Cal State-Long Beach: Vehicle-miles traveled had a stronger correlation with obesity than any other lifestyle factor.
U.S. Census: Average one-way commuting time has steadily crept up over the course of the past five decades, and now sits at 24 minutes (although we routinely under-report the time it really takes us to get to work). About one in six workers commutes for more than 45 minutes each way.
U.S. Census: About 3.5 million Americans commute a whopping 90 minutes each way; their number has doubled since 1990. 
Read the article in its entirety here.
---
This post also appears on NRDC's Switchboard.
Image: Brian Snyder/Reuters