Home Cooking vs. Eating Out: The Limits of a Homemade Meal
Restaurants can be unhealthy, but we shouldn't dismiss them. Real vegetarian cuisine exists—and if we're lucky, it will spread.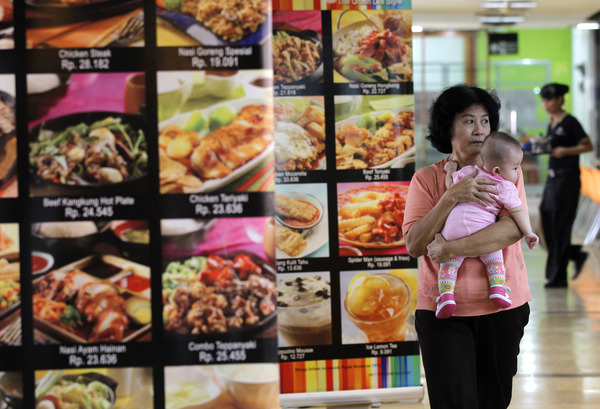 An article in the new
Harvard Magazine
makes the case for home cooking and against restaurant food (and
Atlantic
contributor Sara Jenkins makes a similar argument
here
). I have to say I read it with mixed feelings. I grew up with 1950s home cooking culture, but it was no nutritional utopia. It was a Midwestern meat-and-potatoes household. And as the
Washington Post
just revealed, butter was a postwar USDA food group.
I have no quarrel with critics of fast food, which is a sad, mass-produced version of the fare I enjoyed as a kid, and still love when it's done well. And I'm glad that the people quoted in the article candidly recognize the extra time required to cook at home, if not the distances that many people must travel to buy fresh and appealing, let alone organic produce, or the problems of planning to avoid spoilage.
What's unfortunate is writing off restaurants when consumers have shown how much they want them. Unexplored is the question of why there are so few moderately priced, healthy fast food establishments. Zen Palate in New York's Union Square, now closed, was one of them. I often made pit stops at the counter for big bowls of vegetable soup for seven or eight dollars, and I suspect similar treats could still be sold for well under 10. (A restaurant of that name has since reopened at another location, with a different ambience and menu.) I also know at least one academic cafeteria that serves excellent vegetarian alternatives to the conventional meat-and-two-sides entrees, in the same price range. Skill with steaming instead of frying, and seasonings as alternatives to the butter, oil, salt, and sugar of most conventional restaurants, are among the keys.
Could a restaurant newcomer take vegetarian cooking beyond the salad bar, which inflates the cost of vegetables and offers dressings that may have more calories than hamburgers? Developing recipes, training cooks, and obtaining local produce wherever possible wouldn't be easy. But part of many profitable businesses has been systematizing what others thought could not be done.
Image: Supri Supri/Reuters