Barry Estabrook's 'Tomatoland'
If you care about social justice—or eat tomatoes—read this account of the past, present, and future of a ubiquitous fruit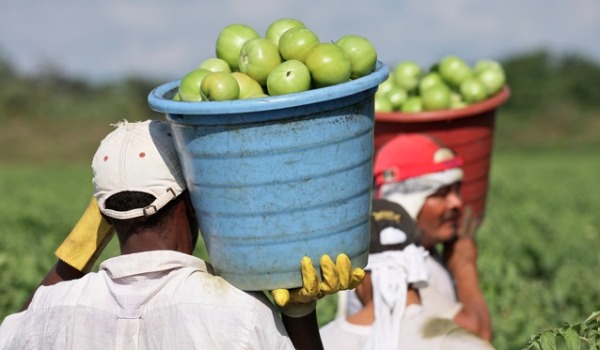 Yesterday marked the official publication date of Barry Estabrook's
Tomatoland
, and we're lucky to have an excerpt from it today—as I'm immensely proud that we've been able to feature Barry's
beautifully reported and written pieces
on some of the subjects we most care about at Life: sustainability, social justice, and food that tastes good.
So I'm exhorting you to buy Tomatoland (and wrote a blurb for the back, something I almost never do, to tell everybody else), and not just because it's a gripping and shocking picture of modern-day slavery that shouldn't exist in this country, let alone any other. Barry claimed this territory for himself in a hard-hitting narrative on the Coalition of Immokalee Workers in Gourmet, which won a James Beard award and was one of the pieces Ruth Reichl was rightly proudest of during her tenure as editor. In fact, I see from the Tomatoland page Barry has built on his site that she says in a blurb that it's the piece she's proudest of having published.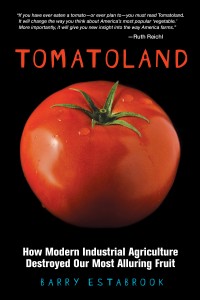 The stories of indentured servitude, exploitation, forced and ruinous exposure to toxic chemicals, and outright slavery are expanded in
Tomatoland
, and pretty horrifying to anyone who has ideas about American freedom and justice. But the book is not a polemic. Barry talks to large-scale farmers, too, who explain their side of how difficult it is not just to run a farm in Florida but to hold on to their shrinking share of a constantly threatened market. And he tells stories of characters that make us interested in both them as people and what they do: the founders of the Immokalee coalition; some of the workers who suffered most; a tireless labor lawyer who delights in his own relentlessness; an agricultural researchers who figures out how to fight growing conditions—pure, nutrient-free sand; a climate uniquely suited to every kind of pest—that should rule out vegetable farming altogether and that all but mandates the constant applications of fertilizer and herbicides that are universal on large Florida farms. These stories, and Barry's way with narrative, will keep you reading. And they will change the way you look at a supermarket tomato (not, of course, that you ever looked at one with anything but disdain). I won't look at a large commercial farm from the highway or on a fruit-crate label the same way, either.
But it's not just the picture of social justice and labor conditions that make Tomatoland such an important and readable book. It's also the history of the tomato itself—how it got here from Peru, how it was bred to be the cotton softball (hardball, really) we know—and the future of the fruit that kept me racing through the galleys. For Barry gives hope at the end, for tomatoes you can feel good about buying and eating, and finds researchers who developed them and farmers who are already growing them commercially. Buy it, please!
Images (top to bottom): Coalition of Immokalee Workers, Andrews McMeel Publishing