Why Society Is Running Out of Vital Medications
Economic laws keep most industries running smoothly. But medicine can be different—and right now it's out of control.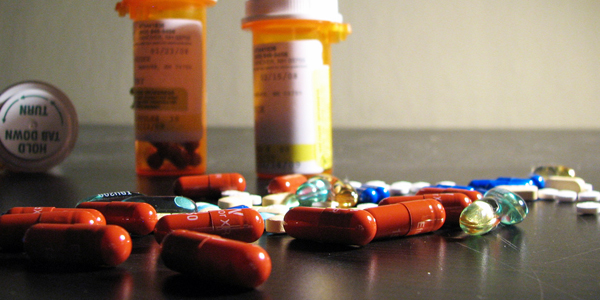 Just as Japanese officials predict that disruptions from the earthquake and tsunami
may last all year
,
The Washington Post
reveals a crisis that may take more lives than the Fukushima nuclear tragedy—shortages of essential pharmaceuticals:
A record 211 medications became scarce in 2010 — triple the number in 2006 — and at least 89 new shortages have been recorded through the end of March, putting the nation on track for far more scarcities.

The paucities are forcing some medical centers to ration drugs — including one urgently needed by leukemia patients — postpone surgeries and other care, and scramble for substitutes, often resorting to alternatives that may be less effective, have more side effects and boost the risk for overdoses and other sometimes-fatal errors.
Three factors are contributing to the emergency: major companies abandoning production of drugs that have lost patent protection, tougher regulation of production by the FDA (according to the industry; the agency denies this), and especially the globalization of manufacturing:
"We've certainly reached a very global supply chain for drug products, with the active ingredients typically made outside of the United States," said Gordon Johnston, vice president for regulatory sciences at the Generic Pharmaceutical Association. "It could be Europe, India — some cases China. If there's a problem at a facility in Italy or India, it leads to disruption of the drug supply in the United States."
In one case, nine patients died because of bacterial contamination, allegedly related to a pharmacy using an unfamiliar substitute. And the missing link wasn't some advanced compound, but packaging.
The article leaves open an essential question. Nobody dies because shortages of a custom micro-controller chip delay production of a crossover wagon. (I discussed the tsunami's ripple effects here.) In ordinary manufacturing, economics can determine the right amount of future redundancy, the balance between just-in-time and just-in-case. As usual, medicine is different. The global market is starting to show cracks; the world is definitely not a flat billiard table. It's looking more and more like an out-of-balance roulette wheel. Is there anything more either manufacturers or the law can do?
Image: Wikimedia Commons