Bogus Balms Bureau: Business Group Props Up STD Scams
The feds have busted 12 shady STD treatment companies—and the Better Business Bureau might be collateral damage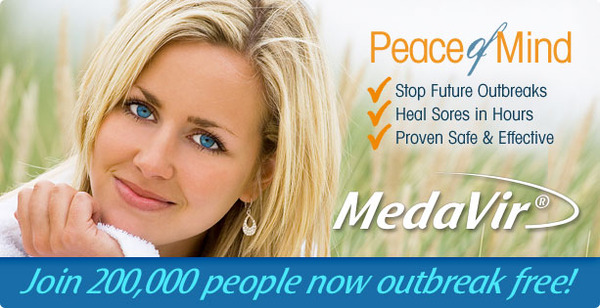 The Food and Drug Administration and the Federal Trade Commission joined forces Tuesday to threaten 12 companies with legal action over the manufacture and sale of products that purport to treat sexually transmitted diseases. The FDA's
webpage alone
, complete with the video
STD Treatments That Don't Work
, will prove a devastating assault to most of these businesses. Though it lacks the authority to carry out an IRS-style raid, the FDA has been using its legal department's fearsome prose to bust bad drugs sold as supplements for decades now, and in the past few years we've seen the agency ramp up these efforts as online commerce has driven the problem to epidemic proportions.
So while I expect a steady drumbeat of deadbeat drug bashing, I was instead far more interested to discover a prominent consumer rights nonprofit linked to the mess. The Better Business Bureau lent its considerable credibility to one of the companies the Feds are slamming for endangering the country's public health. What's more, the BBB followed its normal practices and policies in doing so, the organization told me yesterday. 
The BBB's involvement became apparent once I decided to take a closer look at the assortment of crappy capsules the Feds are putting on notice. I zeroed in on Medavir, produced by a central-Florida based outfit called The Arenson Group (a.k.a. TAG Health). The internet is littered with TAG's websites selling Medavir under various names. While scrolling along you'll see the usual unsubstantiated claims and endorsements from unnamed physicians that one would expect from shady operators. "Over 90% of outbreaks do not occur when you apply Medavir at first signs of outbreak," one site says. Stop the presses! For your information, that compares to about an 50 to 60 percent chance of future genital herpes outbreaks while on FDA-approved medical treatment (versus a blistering 80 to 90 percent rate without treatment) according to a 2007 meta-analysis of available trial data.  
The Arenson Group preys on ashamed kids and unsophisticated adults. Your sexual partner, your doctor, and the public health department need never know! 
So how's the the BBB mixed up in this? Take a look at this screen shot from one of the Medavir sites: 
As shown in the above screenshot, Medavir prominently displays its BBB Accredited Business logo in the upper left hand corner of its website. Unlike the sprinkling of other certifications and logos on the site that turn out to be illegitimate, BBB's is the real deal. Until earlier today when the organization heard from me and took down their rating, consumers could click on that link to see its A+ rating from the BBB:
The BBB accredited The Arenson Group in January 2009 "based on information provided by the company and our own research," says Holly Salmons, Vice President of BBB of Central Florida.
The bottom line? The BBB is pleased to accredit questionable pill purveyors when they market their mixtures as supplements. Because The Arenson Group's website included the statement "none of these statements have been fully evaluated by the FDA" at the time they applied for accreditation (it still does), the BBB was satisfied to welcome them into its brotherhood of legitimate American businesses. In fact, Ms. Salmons says that while as of Wednesday she has frozen Arenson's status in "update" mode, the BBB will suspend or restore their accreditation only pending their response to the FDA's demands.
Arenson could potentially satisfy federal regulators by removing all medical claims from its websites and packaging and marketing Medavir in some vague manner unconnected to treating herpes sufferers. That would leave little text on their sites indeed. I find it difficult to imagine what a website attempting to sell Medavir without claiming that it treats herpes would look like (what in the world is a "herpes supplement"?), and I'd love to see the original materials the BBB reviewed in 2009.
Once BBB approved Medavir's membership, the company wasn't slated for another review for three years, giving plenty of time for its claims to become progressively more egregious without any oversight. But lack of such frequent review doesn't seem to be the crux of the problem in my own analysis. BBB protests to me that Medavir's January 2009 materials fit classification as a supplement and did not overstep bounds into FDA-regulated territory. After reviewing versions of Medavir.com from 
January 2009
and the oldest available version from
June 2008
 over at the Internet Archive, I don't buy their version of events. Take a look back, and make your own call.
The Arenson Group showed off its A+ BBB rating to its vulnerable lot of prospective consumers as an implied seal of approval. This use, even for a health care product, is routine in BBB practice. "Accredited Businesses are permitted to report their rating as long as it is accurate at all times," BBB VP Salmons tells me. Arenson had just two complaints over three years, she says, which is a low complaint volume. Another BBB policy helps explain why Medavir might have so few complaints. BBB only accepts complaints that come with real names and documentation.
People searching out genital herpes cures from the privacy of their own homes are obviously reluctant or unable to do so in the care of actual medical professionals out there in the real world. These consumers must have found some reassurance in BBB's A+ rating, which is why the Medavir site advertised it high above the fold. Medavir had a perfectly marginalized population base from which to draw its A+ record: folks too anxiety-ridden to speak up once they realized they'd been scammed; STD sufferers who didn't think admitting they have herpes to a third party was worth it when that third party took the Hippocratic Oath certainly aren't going to confide their private secrets to the BBB.
The characters behind Medavir made BBB into a Bogus Balms Bureau. To get out of this fix, BBB needs to eject itself from the field of lending credibility to unregulated drug makers entirely. This means excluding health "supplements." It's hard enough for physicians and the FDA to weigh evidence about these agents. BBB ratings are bestowed by an organization with no possible claim to competence in mediating between patients and providers in the unique health care marketplace, as the policies that led to this case prove. Moreover, BBB ratings add nothing of value to any consumer considering what pills to take for an illness. Continuing to offer accreditation to firms like The Arenson Group (aka Medavir Medical Advances) of Windmere, Florida, whether or not they barely skirt FDA enforcement does a disservice to BBB's own heritage.