The New York Times Magazine returned to over-the-hill theories about sugar this weekend, but when it came to the risks of inactivity, it got things right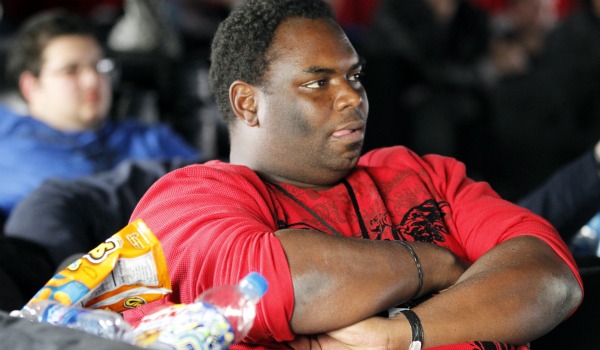 One of a group of "couch potatoes" attempting to set a new Guinness World Record for continuous television viewing by watching TV for more than 86 hours. Fred Prouser/Reuters
In these perilous times, one question that suddenly seems to have more resonance than most is posed by The New York Times Magazine this weekend: Is sugar toxic? The roughly 6,000 words addressing this quandary tempt readers with old data and even older theories only to reluctantly conclude that while eating sugar in the quantities we often do is not particularly good for us, neither is it suicidal. Put simply: Sugar is not toxic.
Having years ago written a book on obesity, I found this not the least surprising. Nor did physician Rudolph Leibel, a professor of diabetes research at Columbia University who has worked on the obesity problem and metabolic disease for over 25 years. When I spoke with him about the Times piece, he said: "People like to make special arguments about individual foods having specific impacts, but it's not the source of calories that is the primary problem. It's the number of calories that is the problem. Whether you eat too much sugar or too much fat or too much anything, you can become obese. People don't like to hear that, but it happens to be the truth."
To be fair, The New York Times Magazine is not all smoke and no fire on obesity this weekend. "Is Sitting a Lethal Activity?" answers the question it poses both succinctly and precisely: yes. Common sense should tell us that sitting for long periods of time is not what humans were designed to do. And common sense should also tell us that the Internet Age has made sitting an increasingly common posture. It turns out that obesity and its related ills will continue to rise until and unless WE more often rise.
Most of us know in our hearts that moving more and/or eating less remains the only successful prescription for weight loss, and for the control of obesity linked disease. Our hearts are right. Advice like this may not be a prescription for eyeball-stealing copy or best selling books. But it is the only honest prescription for good health.