Food Lobbying in Action: The Corn Syrup Crusaders
Two letters—from the Corn Refiners Association and two politicians—show just how amusingly overt food politics can be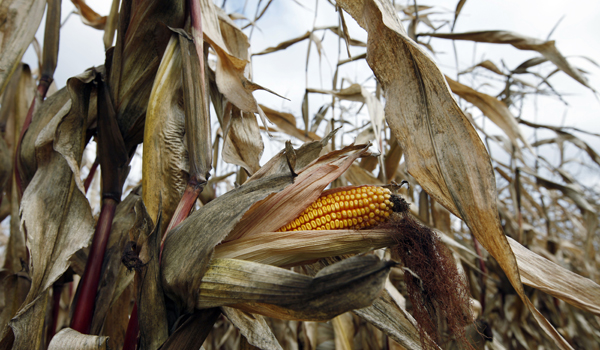 It's fun to watch lobbying in action, especially when it is so overt. I've just been sent a copy of this "Dear Colleague" letter organized by the Corn Refiners Association. The letter comes from two members of Congress. It asks other members of Congress to write the FDA to change the name of High Fructose Corn Syrup to Corn Sugar.
From the Corn Refiners:
Dear [Member of Congress],

As your Member's district has a strong interest in corn or corn sweetener, I am sending you this Dear Colleague letter for your consideration. Representatives Tom Latham and Daniel Lipinksi are circulating the letter, pasted below, for your boss' consideration. The Corn Refiners Association, with support from the National Corn Growers Association has petitioned the FDA to allow use of the name 'corn sugar' as an alternative to High Fructose Corn Syrup on ingredient labels. This letter outlines our support for this petition.

From Representatives Tom Latham (Rep-Iowa) and Daniel Lipinski (Dem-Illinois):
Dear [FDA] Commissioner Margaret A. Hamburg,

We write to express our support for a petition to use "corn sugar" as an alternate name for high fructose corn syrup on ingredient labels that would help consumers avoid confusion about the foods they buy. We endorse prompt review and approval of petition FDA-2010-P-0491, which was submitted by the Corn Refiners Association.

The petition requests the term "corn sugar" be permitted as an optional name for high fructose corn syrup on ingredient labels to avoid customer misconceptions. Evidence suggests that current terminology encourages misunderstanding in the marketplace regarding the nutritional profile and composition of corn sweeteners, and the alternate name would help dispel some of the confusion. According to a recent nationwide MSR Group survey, around 70 percent of Americans surveyed could not correctly identify high fructose corn syrup when presented with the American Dietetic Association's definition. The same research found that "corn sugar" is a better alternative because it gives consumers a more accurate understanding of the product's fructose content, calories and sweetness.

The product used in most foods—including yogurts, baked goods, condiments, and salad dressings—actually has the lowest fructose content of any sweetener on the market. Despite this fact, MSR Group's research showed that most Americans believe high fructose corn syrup to be higher in fructose than table sugar; misinformation perpetuated by the substance's name.

High fructose corn syrup is made from corn grown here in the United States by a critical industry that provides Americans thousands of good jobs. Equally important, it enables American consumers greater choice and affordability at the grocery store. Unfortunately, significant misperceptions about this ingredient have circulated in the media, in large part due to its name.

The American Medical Association has indicated that sugar and high fructose corn syrup have similar compositions, while the American Dietetic Association has determined that these two sweeteners are nutritionally equivalent and indistinguishable to the human body. These facts are sometimes lost in the confusion surrounding the ingredient's name, and we believe that allowing use of the alternate term, "corn sugar," would allow consumers to make accurate decisions about added sugars in their diets.

We support expeditious review and approval of this petition.

If enough members of Congress write such letters, the FDA is likely to pay attention, no?
---
This post also appears on Food Politics.
Image: Shaun Best/Reuters